Business Networking Tips For Life Coaches 

Essential Networking 
Do's

and

Don'ts




From these business networking tips, you will appreciate the benefits of networking and see that making successful connections quite a skill. It's so easy to make mistakes and negate all your good intentions.


This list of Do's and Don'ts business networking tips  I've prepared  for both face to face and social media networking will, I hope, be just as useful for seasoned networkers as those looking for tips on networking for beginners.

If there is something I've not covered please add your networking gems on Facebook at the bottom of this page. 

And I've discussed more on person to person networking and where to network for the best opportunities  in How To Network.

So lets start with l0 things your should do for successful networking
---
Business Networking Tips
10 Vital "Do's"

 I learnt many of these business networking tips personally from master net-workers Robyn Henderson, who is featured in this book and others from my own experience.
Invest in some business cards: Or something like a postcard or bookmark that identifies who you are and what type of coaching you offer. Make your business card networking friendly by ensuring there is space and a suitable writing surface for notes. Check these networking friendly business card ideas.


Follow-up and keep in contact: Follow up on conversations you have had with a card or email. Mention something you remember about them and/or their challenges (from what you have written on the back of their card) or about the event or the speaker.


Learn to be a host: Take it on yourself to introduce people to each other. If you have a really shy colleague, offer to take her along and introduce her to people.


Establish rapport: When you meet somebody new try to find something to genuinely compliment them on or share something that you have in common.



Listen more than you talk.




Be brief and concise: Practice describing what you do concisely in just a couple of sentences. Emphasize the benefits your coaching offers, rather than the fact you are a coach. Lean how to craft an effective "Elevator Speech".


Dress appropriately for the occasion: Some networking functions are very formal and others you can get away with jeans. If in doubt, check with the host.


If networking scares you: find a networking "buddy" to attend events with (but don't stick with them the whole time ☺ make sure you both circulate).


Give without expectation: It is a real buzz to be able to help someone find what they need or want – and sooner or later "what goes around, comes around".


Acknowledge graciously: If you enjoyed the event and/or the presentation, send a short note of appreciation to the host and/or the presenter.  It will be valued and help establish a relationship with a person of influence.
---
Avoid networking failure with these l0 "Don'ts"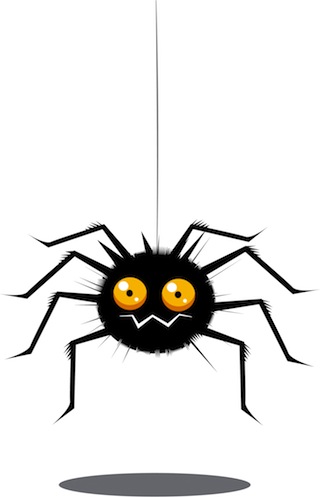 Some of the best business networking tips are what NOT to do if you want to make good connections with people who will want to talk to you again.
Be a spider networker: That is pounce on people and tie them up in a web of conversation that is all about you and what you do rather than being interested in who they are and what they do and how you can help them.


Get stuck with one person: Learn to handle networking spiders and elegantly get out of conversation with someone who wants to stick with you. Saying there is someone across the room you just have to speak to or you have to go the the bathroom are possible strategies.


Only talk with people you know: Whilst it is great to catch up with your friends for a quick chat – the idea is to meet new people and establish new relationships.


Immediately go into too much detail about what you offer: Unless they indicate a real interest, you will bore them silly and they will want to escape.  Keep it brief and concise and express it in a way that invites questions.  If you are not sure how to do this  Cindy Schulson's Marketing From Within site has lots of free tools to help you.


Make absolute judgments about people from first impressions:
How a person is dressed, the way they speak and so on can often lead to a lot of misplaced assumptions that they are not worth talking to and you could miss out on a valuable connection.


Spread yourself too thinly: Better to attend a couple of networks regularly and become known, than be an occasional face at many. It's about creating relationships.  Learn more about choosing where to network in How to Network.


Hold aside conversations during the presentation: Apart from being rude to the speaker, it's distracting for others and won't earn you any brownie points with possible contacts in the audience.


Book but not attend without letting your host know:  This can be really annoying for the host for catering purposes, especially if there is a  waiting list to attend.  Yes I know you've paid but that's not the point!
If there was absolutely no way you could let your host know because of a last minute emergency,  an essential business networking tip is to send a short not of apology.


No follow up: Promise somebody you meet that you will follow up on a contact or referral and then not do it.  Try do do all your follows up the same day or at least within 48 hours.


Complain diplomatically:  Don't loudly carry on about not liking the food, the speaker, the venue, parking etc.  If there is anything that does not meet your expectations complain quietly to the host or, better still, send an email after the event acknowledging was was good but expressing your concerns. 

Now it's your turn.  What business networking tips can you add to create the best networking experience?

 Online  Business Networking Using Social Media

Networking is no longer something you only do face to face with a drink in your hand.  The world is your networking venue when you go online. 
Online or virtual business networking, such as blogging, Face Book, LinkedIn, Yahoo, MySpace, Twitter and the like, is where the contact and conversations are all done, at least initially, via your computer, tablet or your mobile phone.
It means that networking regionally and globally is well within the reach of anyone. And you don't have to dress up or arm yourself with business cards to do it!
With some other free social networking sites you can join various groups with a shared interest to build contacts and get and give referrals.
You can then make comments, initiate discussions that encourage people to "follow" you as you put out your pearls of wisdom. Even start your own group so you become a person of influence.
And if you need to have a face to face conversation with a contact or prospect you have made half-way across the world, there is always Skype.

---
 7 Social Networking Etiquette Tips
Good online manners are so important if you are to engage people so they want to connect with you. I'll share these and some social networking pitfalls to avoid.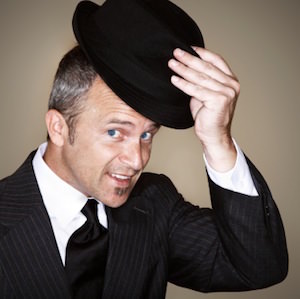 Make it personal: When inviting someone to join your network or "be your friend" don't just use the formatted message. Try and give a reason why you want to connect and make it sound sincere.


Where I know you from: When asking someone to connect, remind them where you have met or what your mutual connection is. I have met so many people over the years, that I often need reminding who's who or where I met them.


Where DO I know you from? If you can't recall where you have met the person inviting you, send a message asking where you met, or how you are connected etc.

This will weed out the social business network spammers who just want to build their list.


Don't just promote yourself: Avoid just using the network to make announcements or promote you coaching or products. This will just annoy people and may not get you the results you want. 

Join in the discussions with opinion and information and start your own discussions. As people in the forum groups get to know you, what you do and what you have to say, they are far more likely to respond to any announcements you have to make regarding your coaching and pay a visit to your website.


Make your discussions engaging: When starting a discussion, write a little more than just the heading. Engage your reader in a conversation and maybe a ask for feedback or comment.


Add links to your website: With any comment you make, where it is appropriate (and possible) include a link to the relevant page on your own website or blog that could add more value.  This way people will get to see more of who you are and what you do.


Be NICE! Have opinions in your comments, but be nice about it. Whilst it's OK to have a "robust" conversations one-on-one, putting caustic or personal comments out into cyberspace is a whole difference ball game that can get you into trouble or even banned from a group with a sensitive moderator. And it certainly won't win you any clients.
Recent Articles
Recent Posts
Mar 02, 19 05:21 PM

One size doesn't fit all when it comes to your life coach marketing plan. So choose a way to market your coaching that will give you results without stress.

Feb 26, 19 12:00 AM

Frustrated with trying to build a coaching website and actually getting people to view it? Frustrated with finding that "free" website is not really free but involves lots of extras if you want it to…

Feb 11, 19 07:17 AM

Do you think face to face is the best way or do you want to explore the benefits of phone, Skype, Zoom or some other platform. In this online world it's good to be able to offer more than one way of g…