Life Coaching Niches And Specialities To Define Your Ideal Client
Life coaching niches and specialities are not rigidly defined and each will interact with another. On this page we look at the six basic niches and the sub-specialties that may help define your coaching focus.
The Main Coaching Niches And Specialities
Whichever coaching niche you choose, it's all really life coaching applied to a particular situation that the client brings to you. Whatever the coaching speciality that you are working within, the principles are the same.
Business coaching can spill over into personal coaching. Personal coaching into relationship coaching, career coaching into life purpose coaching and so on.  I have yet to have a client who comes to me with one specific niche issue that doesn't spill over into coaching about another.
So my take on choosing your own coaching speciality is not to be too narrow in your definition.  By all means "identify the need" or "identify the pain" as you will often be advised by niche experts, but realise that the separation is rarely, if ever, that simple. 
To help you get an understanding of the core life coaching niches that most coaching will fit into, let's look at the main coaching niches and some of the specialties that fit under them.
Don't know what a coaching niche is and whether it is important for you?
There are 3 fundamental ideas you need to understand to get going.  What is a niche, how to find yours and whether you can be a successful life coach without one.  This page explains the fundamentals.
The Step-by-Step System to Discover Your Perfect Coaching Niche
Recommended Free Training
Cindy Schulson is probably one of the world's most experienced authorities for helping new and established life coaches identifying a speciality to work within and then teaching the skills to attract the clients. I don't hesitate to recommend her free training, shown here.
I have worked with her for many years and countless visitors to this site have significantly benefited from her experience. There is heaps of free information as well as specific tailored products you can purchase if you believe she can help you build your coaching practice.
Personal Coaching Niches
As I've indicated, all niches are basically life or personal coaching.  If your main niche is personal coaching you might choose to specialise in any of a myriad of sub-niches such relationships,  divorce, health, communications, parenting, teenagers and so on. 
I've found that often, what also comes up in personal goal setting is "I could also do with losing some weight".  So based on my book Be Your Own Goals Coach I've created a page specifically designed to help you coach your clients to achieve success with their Weight Loss Goals.
You can read more about personal coaching and its niches here as well as some useful case studies.
Career Coaching Niches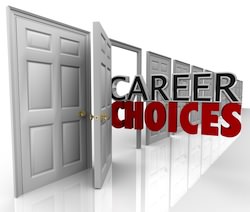 This is one of the biggest coaching niches and covers a wide area of workplace coaching.
The sub categories here can include executive, leadership and management coaching both for small and large companies.
You might choose to specialise with individuals and/or companies in a specific area such as health or finance, if you have the right background in these areas prior to your coaching career.
More on becoming a career coach here.  And some Career Coaching Case Studies

Business Coaching Niches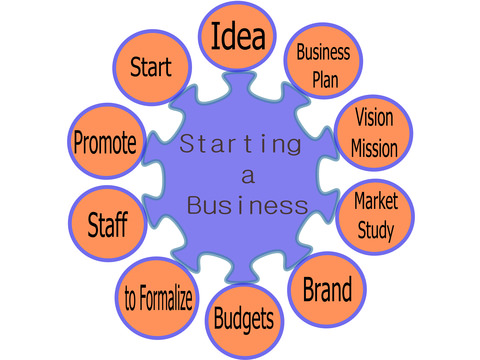 Business owners often need help with things such as staff relationships, succession, delegation, even work life balance and so your job as their coach is to help them clarify their business direction and help them work through any obstacles.  If you have the right background you may also help them in a consultants role with ROI matters and other financial aspects. 
Personally I've found that most business owners know what needs doing, they just need help overcoming overwhelm and taking small steps. 
I discuss what it takes to be a small business coach and where you might specialise here. I've also shared a few of my Small Business Coaching Case Studies
Corporate Or Workplace Coaching
Workplace coaching is a common practice in corporate environments and can be one of the most interesting and profitable niches to explore. 
To work credibly and effectively in the corporate environment, you need to understand the culture and the issues executives and managers face and preferably have either worked at executive level or be extremely familiar with it. And, of course, like any business niche it will usually involve some personal growth coaching.  Read how Workplace Coaching works and where to find the opportunities and niches.

Team And Group Coaching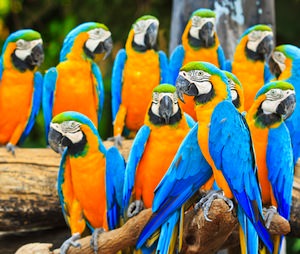 This is an interesting niche that can be applied to all the above and is a profitable and time efficient way of leveraging your coaching. 
You can get together a group who want life, career and even business coaching. I had a colleague with an accountancy background who specialised in holding groups for financial planners. 
You can read about both Team Coaching and Group Coaching and the specific skills they require.
Goal Achievement Coaching
Coaching clients to achieve their goals can also be applied to any of the main niches.  The client comes to you wanting help to choose and/or set some goals, in whatever area of their life they are seeking to improve. 
Or they roughly know the goal they want to achieve and need to get clarity and put a goal plan in place to make it really happen. 
Either way, you will find my book Be Your Own Goals Coach a great help working with your own clients and also, in your personal life. Also her are some of my own Case Studies On Goal Achievement
Learn The Goal Setting Secrets Of Life Coaches In "Be Your Own Goals Coach" with this introductory overview and download directly from Amazon. 

Do you have a great coaching niche or speciality?
Do tell us about your niche and how you came to choose it.
What Other Visitors Have Said
Click below to see contributions from other visitors to this page...