The Benefit Of Life Coaching Supervision And Mentoring
Page Summary
Coaching Supervision or Mentoring can be something to consider for all stages of your life coaching career but particularly in the early days. Learn what the difference is and 9 things to ask and know to find the supervisor or mentor who is the best match for you.

The Benefits of Coaching Supervision Or Mentoring?
When you start coaching, your head is packed with information and coaching scripts and you may feel a bit nervous and unsure when it comes to going live with real clients.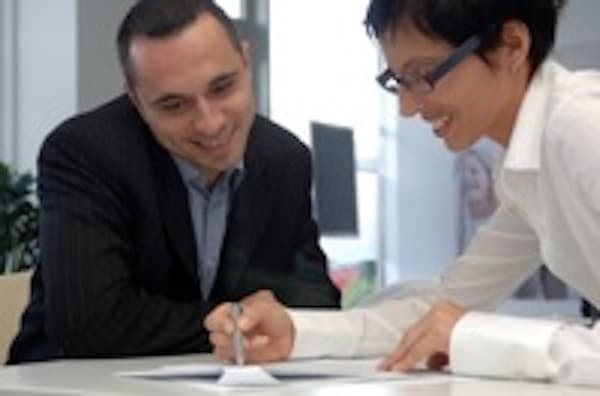 So there are huge benefits in having someone more experienced to hold your hand and give advice as you get started, and continuing to be  there for you once you are established.
And knowing you have another qualified, experienced and empathic coach who you can check in  before and debrief after the session  makes it all so much easier and less confronting.

Having ongoing  coaching supervision or mentoring throughout your coaching career, not necessarily with the same coach, will keep you professionally on track, challenged and up to date.

The Difference Between Coaching Supervision and Mentoring?
Separating the functions of coaching supervision and mentoring may at first seem like semantics as they initially appear to be completely interchangeable.

But there are significant differences and it is important to understand these so you can decide which will work best for you.
Life Coaching Supervision
In a paper prepared on supervision for the conference of the Chartered Institute of Personal Development (CIPD), a couple of years ago I found this description of supervision. "A structured formal process for coaches, with the help of a coaching supervisor, to attend to improving the quality of their coaching, grow their coaching capacity and support themselves and their practice. Supervision should also be a source of organisational learning."
Coaching Supervision takes the process to a much higher (and more supervisory) level than coaching mentoring and requires a more formal training level.
It is claimed to really enhance the experience of both the coach and the client.
A good number of life coaching schools are now offering training and certificates or diplomas for experienced coaches in the growing specialty of supervision.
You can  read more about coaching supervision and supervisors at the site of the Association of Coaching Supervisors.   

Life Coach Mentoring
This is a much less formal process, though ideally it does have structure.  A mentor is generally considered to be someone who has "been there and done that" and may give the mentee coach help and advice beyond supervision.  The " there and that" may simply be that they are experienced coaches or it can include what they bring to their coaching, such as marketing or other experience in a particular coaching niche.   
For instance, a certified mentor coach with a business background who specialises in coaching and mentoring small business owners, should be able to offer advice to the mentoree on building their practice from their own experience. 
Many coaching schools have their own internal mentor programs where experienced graduates who have been coaching for some time can be engaged to guide those who have just qualified sometimes at not cost.
Mentor coaches sometimes hold the credential "certified mentor coach" and may be accredited as such by independent associations such as the International Coach Federation (ICF) which offers mentor training programs for its credentialed coaches. Here's where you can start the process of finding an ICF mentor coach.

Check with your life coach training school: It's worth checking if coach training school you are considering enrolling in includes mentoring for graduates? Some accredited schools offer coach mentoring as a follow-up to their training, and have a list of coaches you can contact to set up the mentor/coach relationship. 
Getting  Mentoring In A Group
Group Mentoring is a  great option. Not only is usually more affordable to be part of a group than one-on-one mentoring but you have the opportunity to hear and relate to the challenges and wins of your your fellow coaches. Again some schools provide a free network of such groups that meet either face-to-face or by phone.
I once created a "Remote" phone coaching group for the graduates of Results Coaching Systems, where I was a certified coach. It was a great success in that it allowed regional and even overseas coaches, who could not get to a face to face meeting, to get together to share experiences and be mentored by each other as well as by me.
9 Things To Know And Ask To Help You Find Your Ideal Supervisor or Mentor
Different coaches may specialise in different areas of mentoring or supervision or be qualified enough to coach you through every issue that you, as a new coach, may have.
This checklist will help you find the right coach before signing up for mentoring or supervision. And they don't have to be local - the sessions can be just as effective when done over the phone or using Zoom or Skype, even phone to have your sessions.
Qualifications

: Is the coach a graduate of an independently accredited coaching course? Are they credentialed with a recognised independent coaching industry association.  Here is a list of some of the independent associations


Experience: Can they show evidence of a good level of experience and provide testimonials?


Training: When engaging a coach supervisor, check they have had specific training in that skill as supervision is more complex than mentoring.


Aiming for a Credential? If you are engaging a mentor to help achieve credentialing, look for a coach whose own life coaching credential is with the organisation you are aiming to get a credential from. They will be familiar with the process, requirements and standards.
 

Flexible: Ideally the coach will have experienced the methods of different  coach training philosophies  so that they are not too "fixed" in their own coaching philosophy and can approach challenges from different perspectives.


Business focused: If you want a mentor for setting up and growing your coaching business focus, look for a mentor who is good at marketing has a proven successful coaching business themselves. 
 

Generous: Has lots of coaching resources and tips to share with you.


The Budget: If budget is a consideration, look for a coach who offers mentoring or supervision in a group rather than paying high individual fees.  


A Good Match:

And lastly, and very importantly, the mentor coach or supervisor should be someone you feel comfortable and confident to work with. So before you sign up have a good conversation about what you want from them and whether this is what they offer.




Coach Liz Haeberlin's Journey To Finding Her Ideal Mentor
I'd also recommend you read fellow coach Liz Haeberlin's experience My Path to Finding My Mentor Coach  Liz describes the process that led to her ideal mentor coach match and you can really learn from it..
That just about covers it from me. I invite you to add your own experiences comments and suggestions.
What tips would you have for finding a
supervisor or mentor coach
I'd love to have your experience to share and benefit other visitors to this site.
What Other Visitors Have Contributed
Click below to see contributions from other visitors to this page...

My Path to Finding My Mentor Coach Not rated yet
"Begin with the end in mind" was how I began my search for a mentor coach. First, I made a list of what I expected to get out of our coaching journey. …