How to Start Delegating Tasks As A Life Or Business Coach
To grow your life coaching practice you may find you want to start delegating tasks by outsourcing those things that take your time and either you are not good at or don't want to do. This page includes some great steps to mastering effective delegation and outsourcing.
The Power Of Delegating Tasks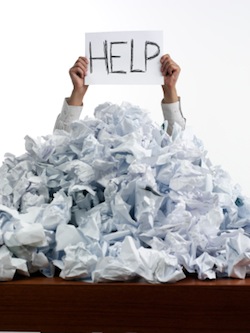 Having too much to do and not enough time to do it is one of the biggest issues you may face as your solo practice grows.  Understandably, it may also be having an impact on your personal life.
By following the steps on this page, I hope you will come to a place where you realise you don't have to do everything yourself. In fact, not delegating responsibility is costing you - both financially and energetically.
However, the answer is not just about getting someone else to do things. The advantage of delegating is that you remove the tasks that take you away from coaching and could be done better and/or cheaper by someone else.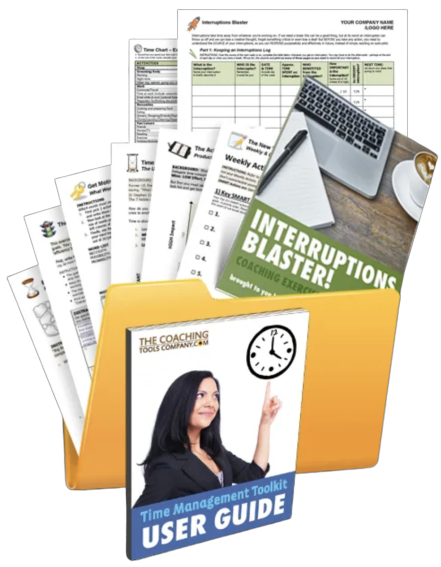 9 Products Included
Check out The Coaching Tools Company Time Management and Productivity Kit which includes an Activity Tracker.
As well as finding it really useful for myself, my clients loved it as, rather rather than just answering random questions about where their time was going, the templates in the kit really gives them a reality on what takes up their time and how to make positive changes.
Get Started With These First Steps of Delegation

Make a list of all possible activities or projects you might consider delegating or outsourcing be it admin, bookkeeping, marketing, building your website - even housework, ironing, picking up children , gardening and so on. More on this further down in this article.
Don't censor yourself; you can always change your mind as you work through the list (but please don't decide it's better if you really can still do it all yourself

☺

).
A good way to see where your time is going is to keep a diary of everything you do throughout the day for a few days and keep asking yourself "Is this the best use of my time?" or "Could somebody else be doing this?". 
Think about tasks that consume your time but are not necessarily the best use of your time. 
 Be honest about things you are not particularly good at, or don't like doing.  For instance if, like me,  you are hopeless at proof reading and spotting your own literals outsourcing the task to a proof reader or virtual assistant is common sense.  Similarly bookkeeping, raising your profile and marketing or anything else that  causes you stress or tales your attention away from doing your best as a coach. 
Robyn Pearce is a time management expert who really nails the subject in her books and seminars. I found her book About Time  quite a revelation.  It has 120 fabulous tips for making the best use of time and saving time and was one of the first books I bought when I started coaching. I still refer clients to the tips when they are in overwhelm about not having enough time.
My Top 4 Areas For Successfully Delegating Tasks

Delegating Or Outsourcing Your Marketing
Just because you are a great coach doesn't necessarily mean you are any good at marketing yourself to attract clients. In fact, "marketing" is one of the most searched subjects on my website and one of the most often and desperately asked question on the Coaches Helping Coaches forum that I help moderate.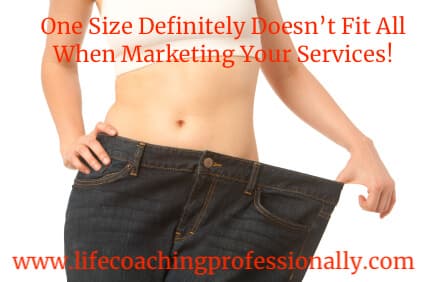 If you decide to outsource your marketing, it really is a matter of "Caveat Emptor". There are numerous self-appointed marketing gurus out there who will promise you the earth, charge a fortune but not necessarily come up with marketing strategies that work for you.
So, before you part with your money, read this article on choosing the best marketing plan and why One Marketing Size Doesn't Fit All . I make some recommendations that will remove any anxiety and give you a clear path forward.
Another great way to outsource your marketing is to get on the referral list of a coach provider that contracts leadership and executive coaches to businesses and organisations. Some successful life coaches also engage other coaches and may do all the marketing work for you and list you on their website.  Again you need to know what to look for, so here are the questions to ask before you commit to all coaching specialties.
If you do want to have a go at marketing yourself here's where you'll find lots of  practical and affordable  Marketing Ideas For a Coach.
Life Coaching Business Administration
This can include such things as bookkeeping so that when tax return time comes around you don't have to plough your way through a box of invoices and receipts.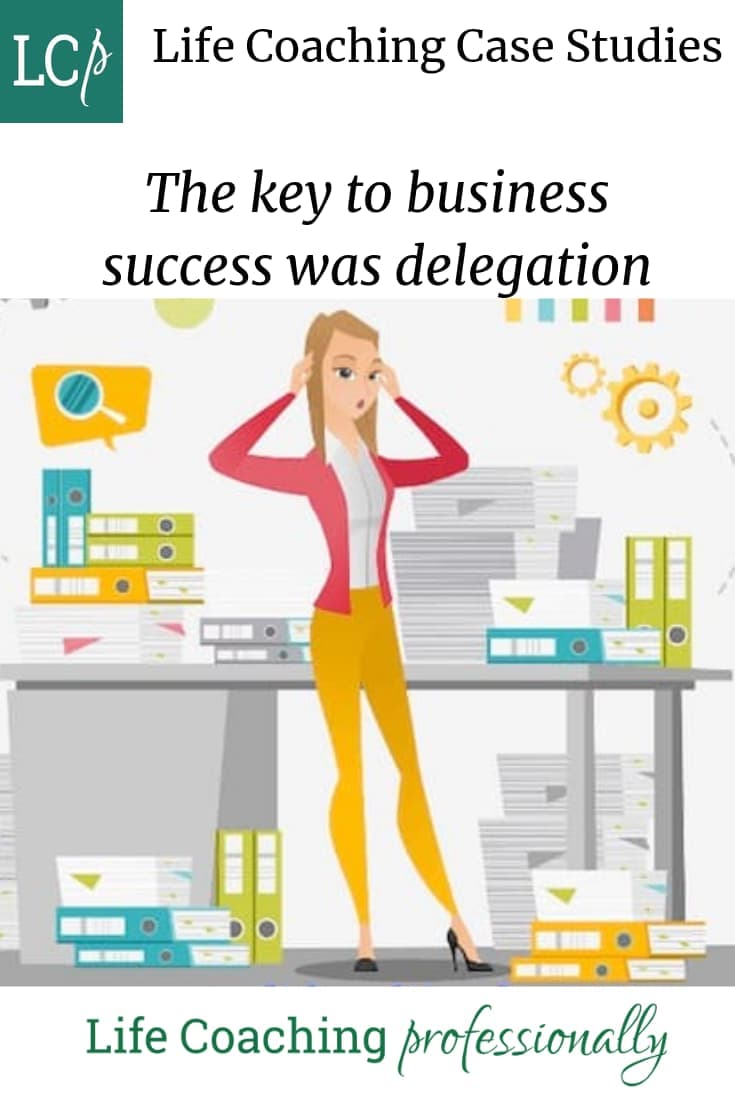 Or you might want to invest in a software program that keeps track of income and expenses so all you have to do at the end of the financial year is email the information on to your accountant.

Some coaches also like to use software to delegate booking the time for discovery calls and actual coaching sessions. Personally, this is one I didn't do because I think that initial personal connection after an enquiry, by email even, is really important.
There are VA's (virtual assistants) who specialise in working for coaches and consultants and these can be a fabulous and affordable way to delegate what you can't or don't want to do from general admin to proof reading and managing your mailing list and social media. 
Again before you engage a VA make sure they have the level of expertise you are looking for in the tasks you want to delegate.  Don't rely on a just a "yeah I can do that", but get references from other clients or proof of their experience.

Your Coaching Website
Creating a website is often one of the scariest things new coaches feel they have to confront.  

Yes, there are loads of free or nearly free web programs to create your coaching website but unless you have the time and are pretty confident around the internet, it's something you should really think about outsourcing. 
And delegating your website doesn't have to cost a fortune. There are loads of sad tales about coaches and others who have invested $1000's in a website only to discover it doesn't do the job of attracting clients. This story of a Website Disaster is something to learn from. It was the experience of a client of mine who, despite all the best advice just insisted on trusting a person who clearly didn't know.
I used a system called Solo Build It!  (SBI) to create this website and and it is well beyond anything else I have researched with some amazing tools, such as a step-by-step Action Guide and the SEO brainstorming function included in the fee.
Some of the challenges such as design I chose to use their experts to help me with at very reasonable cost.
Many people are also great fans of Wordpress and SBI also has a great business building tool that works as a plugin called SBI For Wordpress
And whether or not you go down the path of delegating your website, please do read these tips on creating a website that is secure, functional and will do the work of attracting clients.
Household Chores
This is where you can do some really effective delegating.

However, in many years of coaching I've found women in particular still go on a guilt trip if they are not, as well as working, doing all the household chores themselves.  I have a cleaner come once a fortnight and it's the best investment I've ever made.  I don't have to worry about when and if I and my spouse are going to get it done.  It's handled!

It all depends on what you enjoy really doing around the house in deciding what to let go of and outsource or enrol help from the family. Even young children can be useful if you take the time to train them, ignore their protests, give them a good reason to help you and trust they will eventually get it right.  
Some extra suggestions for delegating tasks

Gardening and lawn-mowing
Washing, ironing and putting away
Picking up children from school
Food preparation (lunches)
You'll get more clues when you fill in your daily activity sheet (see above).
I hope you have found these suggestions for delegating tasks useful.  Lots more resources and processes for your coaching here.
---