Become A Life And Business Coach

Business Coaching: A Life Coaching Niche That is Rewarding and Lucrative
Becoming a life AND business coach is a niche that is both rewarding and lucrative. Read on to learn how it works and the three things small business coaching clients will most likely need from you.
How Life And Business Coaches Work
The starting point can be similar to that of life coaching.
You are coaching the person running the show, not producing the show itself. This will often be about improving staff and supplier relationships, time issues, and learning the art of delegation.
Ideally you will have some business experience, or at the very least, done some training specific to this type of client.

When it gets down to small business management such as planning, recruitment, marketing, succession or systems the coaching tips over into mentoring and consulting. 
The Difference Between Life and Business Coaching, Mentoring and Consulting
As a life and business coach you will facilitate  client in their ability to run the operation and cope with the day to day challenges and business relationships and maybe family issues and work life balance.
As a mentor you may assess and say what needs to be done with the business itself and as a consultant even help with the implementation.
Some coaches, if they have business experience, have the skills to consult and mentor to business and will incorporate being business advisers into their life coaching.

So if you are taking on small business coaching, you need to make sure both you and the client understand the parameters and boundaries and have a written agreement on what you can and will deliver.
What Your Clients May Need From A Small Business Coach

1. Start-ups: Often people who have been employed for many years want to embrace the perceived freedom of running their own show. They may come to you as a client wanting clarity on identifying the business and all the challenges and research discovering how to start a business involves.
As their coach you may need to help them get clear that this is really the best path for them. And then how to research the viability of what they have in mind.
You will help them with goal planning  in both long and short term. You will also coach them to identify the resources and processes they will need. If you have the necessary skill you can help with a business plan or at least review and comment on what they have prepared.
2. Growth: The owner may know he is ready for expansion and growth to a new level such as taking on staff or moving to bigger premises.
But he or she needs help identifying where to start and what to delegate or outsource?
The small business coach can guide the client through the process of first acknowledging how far the business has come and then move on to setting new goals and developing plans and providing small business tips.
The E-Myth -  (Why most small businesses don't work and what to do about it) by Michael Gerber, has almost become a bible for helping a solo operator get clear on where the business is going and what they need to work on.  
Gerber gives invaluable advice on defining roles and responsibilities and preparing a job description for taking on staff.

3. Stagnation: Maybe the business has been going for a few years and has gone "stale" or is no longer inspiring or profitable.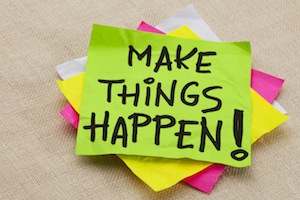 You may be called in to help trouble-shoot when things are off track.
The owner may want the you to help them in the process of discovering the underlying reasons for the problems and then putting solutions in place.
This could involve such things as guiding the client through a SWOT Analysis (Strengths, Weaknesses, Opportunities and Threats) or coaching them in How and When to Delegate. It could also be about reviewing the vision and mission of the company and the best small business marketing.
---
The Value Of Personality and Work Style Profiling
Many coaches use one of the many profiling systems with their clients. These not only to help the small business owner become more aware of how they operate in a leadership role, but identify the working style that is needed for a particular job or role the may want to employ someone to fill.
There are numerous profiling systems around and it is a good idea to become certified in one that is specific to small business owners so you can confidently include it in your process.
Personally, I am familiar with DISC and have used the Kolbe™ Index to help me better know my clients but there are many others to choose from.  You can read more about taking  Kolbe A here
---
Finally I must emphasise again that, if you are thinking of offering small business  coaching , in my opinion, you need to have had some actual hands-on experience owning or managing a business or at least some specific training in that area.
An MBA or some training as a business coach is good but generally not enough.   Without actual small business experience it is difficult understand and authentically guide the small business client through the myriad of challenges and choices they face.
And  if you are still puzzling over how to choose your coaching specialty you can read more about  choosing and marketing your coaching niche including some great advice from a niche marketing expert Cindy Schulson. And be sure to see the information in life coaching jobs and opportunities.