Work From Home Office Setup
For Your Life Coaching Office 

You should aim for a work from home office setup that is pleasant and efficient and will do wonders, not only for your life coaching, but your well-being generally.
I'm not going to attempt to give you a dollar amount you will need to spend on your life coaching office setup because there are so many variables and choices.   My aim is to discuss what you need to get your life coaching off to a good start. So lets look at.......

Choosing Life Coach Home Office Furniture
You'll need a desk or table and a chair with good support. You may also decide to invest in filing cabinet  for client folders and coaching information and a bookcase.
Having said that, when I am traveling, it is all on the computer, (but with good backup) so it's basically what feels right for you.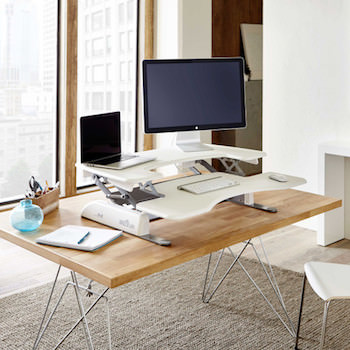 My latest investment  in my work from home office setup is an adjustable Varidesk.  It's standup desk that can sit on top or a desk or even that dining room table. 
The Varidesk has done wonders for my back problems and research has shown that, sitting problems aside,  standing up to work some of the time rather than sitting at a desk is a healthier option. 
There are several models and you can research them here
Of course, if your budget is really tight you could start off on the dining room table with a cardboard box to keep records in, but get something more professional and supportive as soon as you can.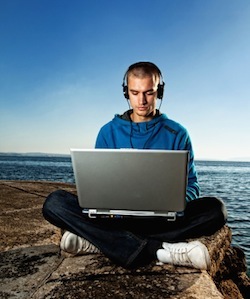 Have a dedicated life coaching office space
Apart from the inevitable disruption working in the living room maycause to your household, having a dedicated work from home office setup that you 'own' and can leave to 'go home' will make all the difference to your well being and efficiency.
I know a  spare room may not always be possible  but  if you have some face-to-face clients you see at home, do try to have somewhere that can serve as a professional looking  space, even if it is a corner of the living room or well tidied dining room table.  This will help them  feel confident in your professionalism..

Choosing your computer
You can choose between a Mac or a PC and a laptop, desk model or Notebook such as an I pad depending on your preferences and your lifestyle. 
How to enjoy working from home
However an inexpensive Notebook may turn out to be a false economy because these little computers  are often slow and  have limited ability to process several applications at once.
Whatever computer you choose make sure it has a camera so you and your clients can see each other and  have virtual face-to-face contact if you coach by Skype or Zoom.
And even if all your clients are local and coach face to face , having a relatively fast and trouble-free computer or mobile phone you can email from is a must to keep in touch with clients by email.

Phones, faxes, copiers and scanners - tools of trade.
Phones: It goes without saying that you will need a phone when you start a coaching business. However the type you have, land-line or mobile, will again depend on your work and life style preferences. Life Coaching can be very phone intensive work so whatever you do, ensure you have a high quality phone connection that doesn't keep dropping out.

Fax/Copier/Scanner  A fax machine on it's own these days a bit of a waste of money. A combination fax/copier/scanner however, is worthwhile as it is very useful to be able to scan your signature or a page of notes to upload to your computer. You can also scan relevant information and send it to your clients by email.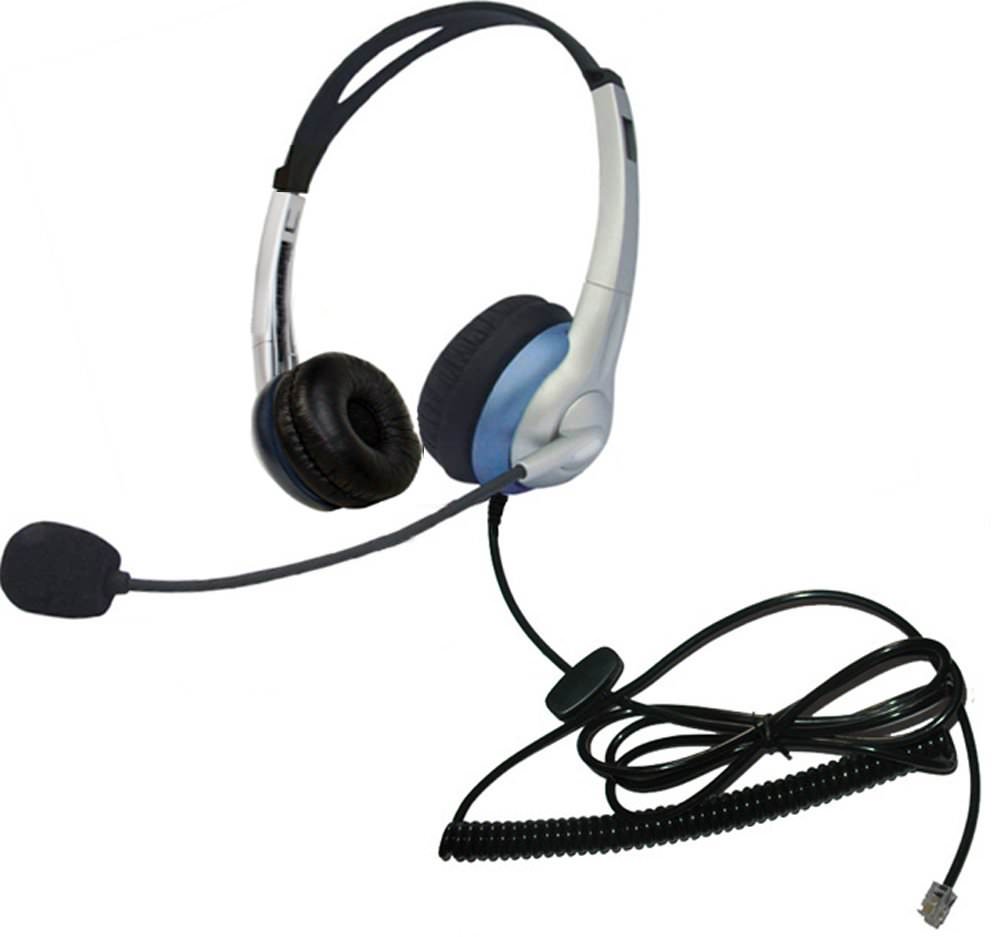 Comfortable headphones are a must.
Headsets 
Hurray for Headsets
Talking for hours on a normal or mobile phone in your hand or jammed in your shoulder will not only give you a crick in the neck but can be very tiring.
So a headset is a great investment in your work from home office setup as well as a good idea if privacy is an issue when working from home.   Only you will be able to hear what the client is saying.

The headset will also keep your hands free to look at records and make notes.
This is just one of the many styles of headset available on Amazon.
So now you know what you need to set up your home office, learn more at Starting a Life Coaching Business .  You can also find on this site the fun things of setting up your coaching practice, such as Business Card Ideas that will really "work" for you and exploring face to face and online networking opportunities and  the many other possibilities for affordable marketing strategies that will get you out there and attracting clients.
---
Recent Articles
Recent Posts
Mar 02, 19 05:21 PM

One size doesn't fit all when it comes to your life coach marketing plan. So choose a way to market your coaching that will give you results without stress.

Feb 26, 19 12:00 AM

Frustrated with trying to build a coaching website and actually getting people to view it? Frustrated with finding that "free" website is not really free but involves lots of extras if you want it to…

Feb 11, 19 07:17 AM

Do you think face to face is the best way or do you want to explore the benefits of phone, Skype, Zoom or some other platform. In this online world it's good to be able to offer more than one way of g…