"What! You're NOT on Facebook!!"
by Anna Page
(France)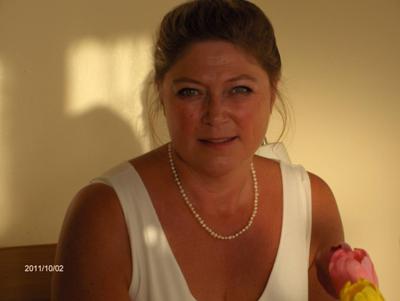 Anna Pathfinder
I must be one of the few who's not on Facebook, and firmly on the road becoming a ranting grumpy old woman!

A few years ago as part of my social networking I joined Facebook, as I thought it could be a great way to find old friends and connect with new ones as well.

I was thrilled, everybody seemed to be on Facebook! Easy to use, and what a pleasure to be able to upload photo albums for family and friends to see. I "met up" with old colleagues, friends and people I hadn't talked to for a long time, which was a joy.

And then also with their friends, and friend's friends, and their friends. Soon enough there was "Ooooouuwwww, I'm so tired today", "Going shopping on Saturday!" and other random comments pasted on the wall from people I never heard of.

Next, there was all these requests of sending virtual flowers or seeds to someones virtual garden, presents, hearts etc. It wasn't exactly the exchange of ideas or conversations I had hoped for, and when posts appeared about going to the toilet, I just had enough!

I closed my account, accepting that I "never ever will be able to join Facebook again", at least that's what it meant, if not exactly in these words. Time I would have used on FB, I now use to talk to real people instead, and find it so much more exciting!

You may consider me old- fashioned, but I prefer to give real presents to real friends, planting real flowers in a real garden and most of all, actually knowing my friends. If I have nothing to say, I shut up instead of posting it on "the wall"

Recently I had an invitation to become someone's friend on FB; he already had 4495! How can you be friends with so many people, it's ridiculous!

I find it disturbing that virtual life takes time from real life. My neighbour came around for a coffee one morning, and after an hour she had to go home to "stir the pot so the food wouldn't burn". I asked what she was cooking, and it turned out to be a virtual meal in a game! Her husband once left a dinner party for 30 minutes, as he had to go home to move his troupes!
Still, it obviously fills a need as it's so amazingly popular.

It's just that I worry that people will forget how to make real friends, which is one of the most important life skills for true happiness.