Life Coaching Resources To Grow Your Skills And Your Practice
Page Summary
These 15 Life Coaching Resources and coaching materials will support the growth of your professional coaching career. Many are free or for little investment and will really enhance the development of your life coaching skills and help grow your business. 

You may feel your coach training should have given you everything you need to start coaching and that's fine.

However, as you begin the coaching journey, you may discover that you either need to fill some gaps or increase your toolbox of life coaching resources and coaching materials. 

Many of the coaching tools and resources recommended below are free for you to benefit from.
Others will require some investment from you but have been carefully chosen to provide value to the growth of your coaching practice both skill and business wise. 
Take some time to explore and please contact me if you have any questions.
Six Valuable Life Coaching Resources
1. Tools for every aspect of your coaching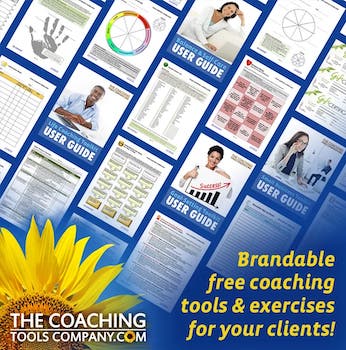 The Coaching Tools Company  has some fabulous life coaching resources, processes and templates that you can brand to your name.
I have checked them out and can highly recommend them. The toolkits can really enhance your coaching scope and help grow your practice.
This complete guide to the tools (many of them free) and how to use them will help you choose the tools you will find the most useful in your coaching practice.
I'd also recommend you subscribe to their monthly newsletter which is packed with great articles about coaching and offers free monthly coaching tool. 
2. Subscribe to my Life Coaching Accelerators for 'insider' coaching tips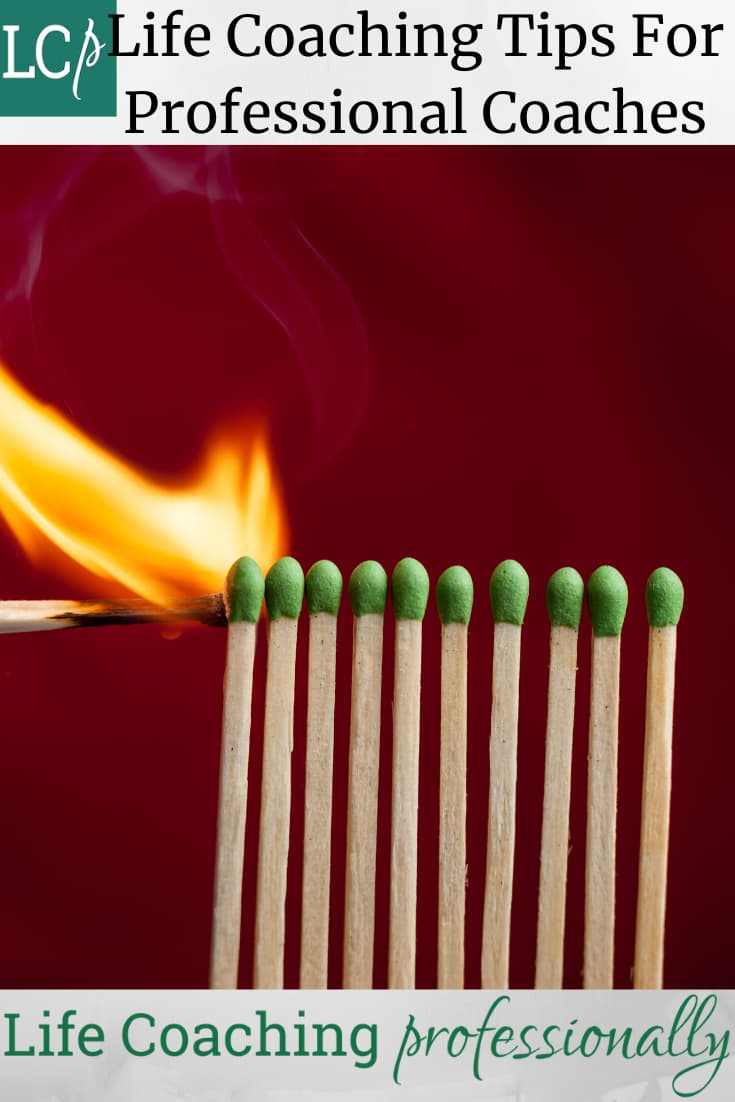 As a new subscriber to my regular Life Coaching Accelerators, you get to download free "10 Easy Ways to Jumpstart Your Coaching Practice".
Of course you can unsubscribe as soon as you get your gift, but I'd encourage you to stick around because I provide regular insights and tips about coaching that most life coaching schools may not cover.
You'll get to learn coaching skills and strategies that have developed from my 20+ years as a life coach on personal, career and business related issues as well as ways to authentically grow your practice. 
From  happy subscribers
A heartfelt thanks for sharing your extensive experience on your website and through your Life Coaching Accelerators. Can I say that you bring clarity and understanding to me that I really appreciate. I also found your subscriber gift of  "10 Easy Ideas to Jumpstart Your Life Coaching Practice" very useful. 
Brenda Van Rossum, Leadership Coach, Toronto
I just wanted to say thank you for your Life Coaching Accelerator on Niche Madness. Before being a coach I spent years in marketing so totally understand the need to know your target market and be clear about your offer. However in the context of coaching this has been driving me nuts recently and I really appreciate your common sense, pragmatic approach. Looking forward to more of your wisdom.
Ali Richards, UK
3. Define your niche, get your message across and market with heart
Cindy Schulson, of Marketing With Heart, is one of the most authentic and best marketing authorities I know when it comes to helping coaches clarify their niche, create their message and market with authenticity and hear.t  And isn't that the  best way to attract clients? 
Many visitors to this site have found joining her mentoring program is a wonderful way to get ongoing support in getting your message heard.
Discover more and how to join her program...
Other powerful life coaching resources from Cindy Schulson
Cindy Shulson's Free Webinar - "3 Ways to Get Clients Online"  
Now that so many coaches are working online, one of the most important things to master is knowing how to get the word out there and attract some clients.  In other words - marketing.
Cindy recently created a brilliant webinar "3 Ways To Get Clients Online" for the Coaching Tools Company. It's beautifully presented with no hype or hard selling and lots and lots of great advice.  Watch it now. You won't regret it!

4. Three Fabulous Little "Fixes" Books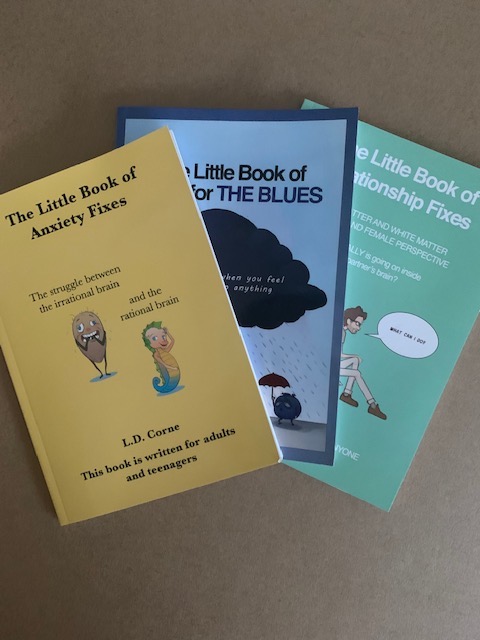 The Little Book of Anxiety Fixes
The Little Book of Relationship Fixes
The Little Book of Tools For The Blues
I have found these three little books by Psychologist Lorraine Corne, a great resource to give or recommend to clients who are experiencing challenges in these areas.
Whilst dealing with depression and anxiety in depth is for therapists rather than coaches, these little books really hit the spot at a coaching level. 
They are beautifully written and illustrated and the "fixes" in them practical and uplifting.

Lorraine is a very gifted and experienced therapist who I can thoroughly recommend. She works with clients in person and by Zoom. You'll find details on buying the books and more about her here:
5. Make achieving goals easy with my Be Your Own Goals Coach

Working with goals is part and parcel of being a life coach. When they come to you wanting to go from where they are to where they want to be - that's a goal. Every client will have some work to do around goals.

From the feedback I've had my book Be Your Own Goals Coach could turn out to be one of your most valuable life coaching resources because it is as much about mastering life skills as  goal setting and planning 

It includes creating a "personal success policy", "unsticking stuck goals", "making sure the goals are authentic and achievable" and lots, lots more.
And to help you, as a coach, I've included a chapter showing you how to use the proven principles of the book with your clients and even with setting goals for your own coaching business.

To get an overview of the book contents before you purchase from Amazon, check out this summary of the content and get some of the tips. 

6. The HeART of Laser Focused Coaching
Before I bought this book I knew it was going to be something special and it didn't disappoint.
Marion Franklin MCC is a truly masterful coach and a leader who demonstrates the real power of life coaching, when done properly and with integrity.
Marion's book reinforces so many of the great principles of good coaching and much more.
Her laser focused coaching information and tips are practical, in depth, no fluff and what good coaching that gets results is really all about. I consider The HeART of Laser Focused Coaching to be a great investment for any life coach, whatever their training or specialty.

---
Two Resources To Grow Your Online Visibility
These days, more and more coaches recognise the need to have an online presence through a website that fulfils its purpose of attracting clients.
I recommend these specific website-creation resources for life coaches because they are supportive, practically, useful and reliable. Please be careful you are not taken in by website offers that look good and are cheap but don't provide what you need to help you to get new clients  (without a lot of extra investment).
1. Solo Build It - A complete online business building system
As a life coach in the 21st century you are more than likely going to want to create a website to showcase who you are, how you coach and all your great client testimonials.
This is especially true if you are planning to coach nationally or internationally online, rather than just locally. I chose Solo Build It! to create this site, Life Coaching Professionally and my previous coaching site because it met all my needs.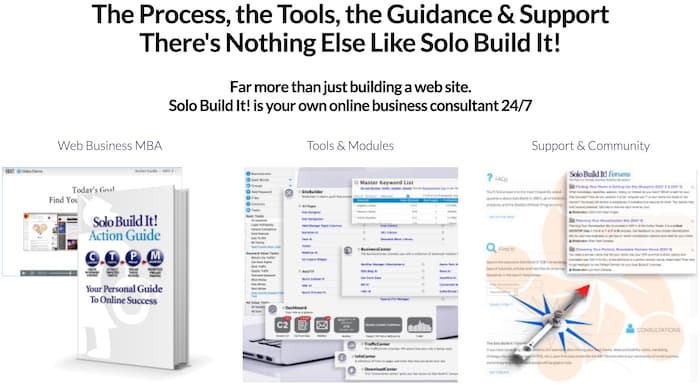 Of course you can get a basic free website up and running with Wix, Weeby and so on, even Wordpress. But with these platforms, you can end up paying a lot of money for all the plug-ins and, unless you are really tech savvy, additional technical help you may you need to make the site really work for you.
If you want everything you need in a "working" website in an easy to use all-in-one-package without spending a fortune, I don't hesitate to recommend Solo Build It!

It has a unique and powerful step-by-step Action Guide for building a business online, design templates, safe hosting, SEO brainstorming facility and a community forum with free support from website experts.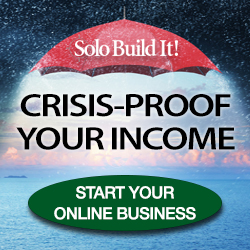 SBI costs $299USD annually for everything and you can even trial the system it for free. However, while the Covid pandemic is raging they have a fabulous introductory $100 off offer AND a 2 for one opportunity that will be well worth your time.

Already using Wordpress?
If you already own a Wordpress site, you could consider investing in Solo Build It! for Wordpress. This provides some of the most important features of SBI! including the Action Guide business building education package; the unique keyword brainstorming tool and the fabulous free support.

So before you choose a website provider, do take into consideration real cost and usability and include SBI! in your research.
Also have a look at the page, Life Coaching Websites That Work  for some essential website information and traps to be aware of so you don't fall down the all too familiar black hole of website struggle and despair.
2. The Coaching Website Guide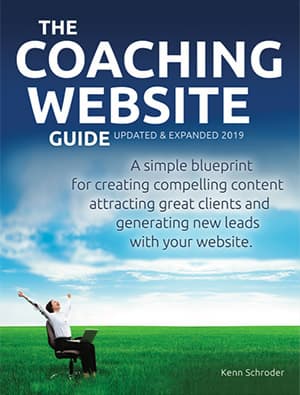 Reading this book, I was really impressed by the way its author Kenn Schroder has covered every aspect of creating a coaching website that will engage and attract clients from content to navigation and SEO in an easy to understand writing style. 

There is much more detail than I can cover here but I particularly like his information on writing a good "About" page that really engages. 
The book is in PDF form and has links to the various chapters so it is easy to dip in and out of and find whatever website related content you are looking for. 
At $129, The Coaching Website Guide seems like a big investment but in reality, it will save you a vast amount of time and could save you a fortune in time and costly website mistakes. Check it out - you can review the first chapter for free and Ken often has special offers!
---
Free For You, 7 Of My Tried And Tested Life Coaching Materials 
Especially when you are new to coaching you'll find yourself hunting around for life coaching materials that may go beyond the scope of your training. 
1. Questions to ask before and during a Discovery Session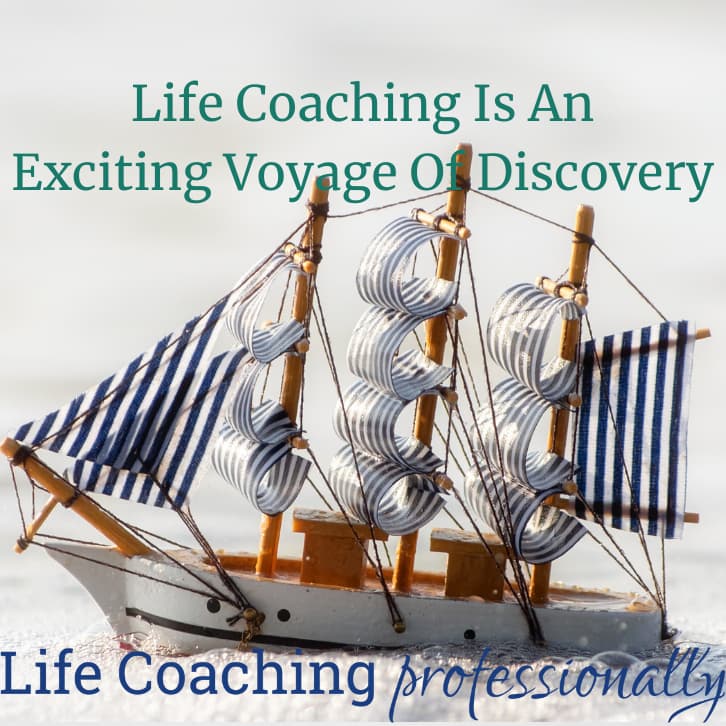 Here's how to avoid making the mistake of taking on new clients without ensuring they are actually a good match for you first?  
In the early days of your life coaching career, when you are keen to take on all-comers, it's easy to agree to work with a client without making sure they are actually coachable by you.  (Yes - I've done this!). 
If you use your own version of these Life Coaching Discovery Session Questions ,to ask before and during the Discovery Session with prospective clients, you'll find out if they really are a good fit for your coaching.
There will be far less probability of the coaching not being successful or you needing to find an elegant way out. See also process No. 7.
2. The Wheel Of Life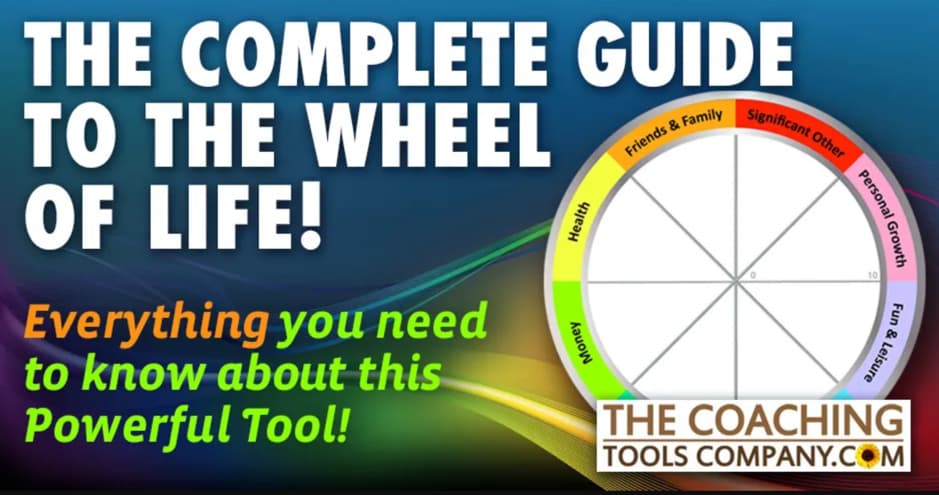 A really valuable free life coaching resources from Emma-Louise Elsey of the Coaching Tools Company is The Wheel of Life.
You can use it with your clients to assess coaching priorities but it is much more than just an assessment tool.
It helps clients become more self-aware AND more motivated to set authentic goals and make changes towards creating life as they want it. 
The life wheel technique gives clients a helicopter view of how satisfied they are with their life in key predefined life categories such as health, finances and relationships.
3. The BE DO HAVE model simplified



Be Do Have is an interesting and vital tool for any goal planning and coaching success.

 It will help your clients discover how they will need to operate and behave (BE) in order to DO what is needed to achieve their goals and/or HAVE life as they want it.  
The process is often a confusing and misunderstood life coaching modeI so this page I simply explain BE DO HAVE and how to help your clients (and yourself) apply the model to their own goals and outcomes with some useful examples.

4. Life coaching intake questions for a great start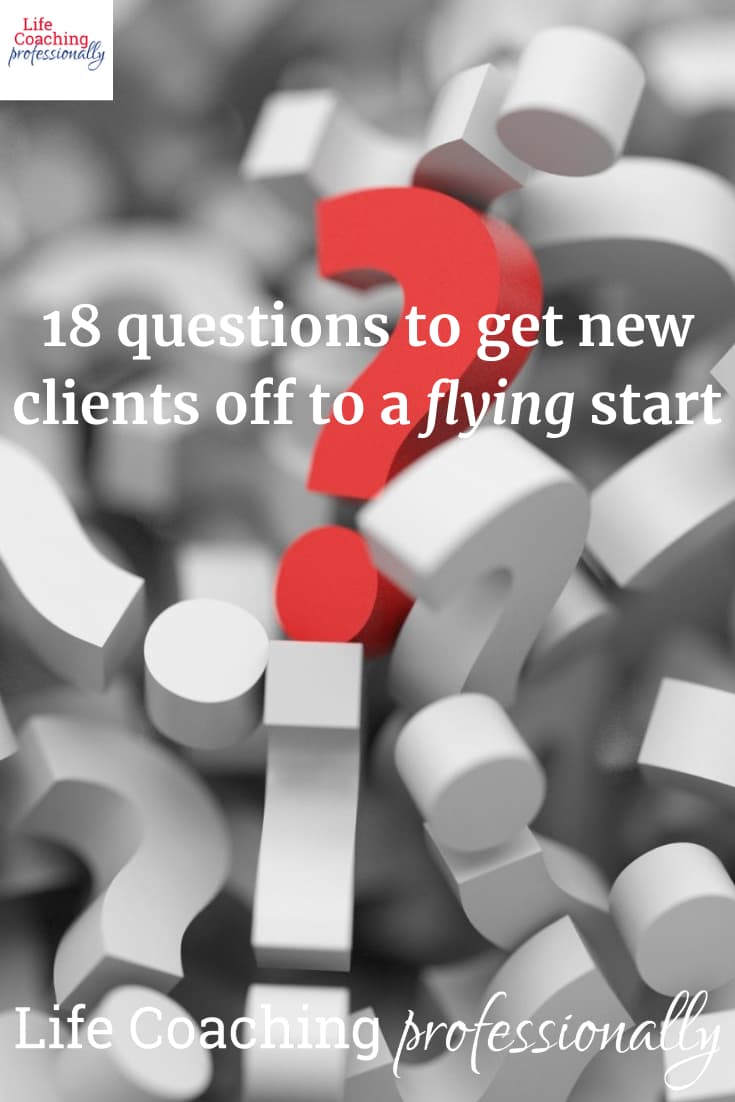 Once you have enrolled a client and organised the first session, using these 18 life coaching intake questions as part of your intake process will give you (and your clients) valuable insight and a powerful beginning to the coaching journey.

The feedback I've had from clients is that answering these questions was really valuable in helping them get clarity on where they are and where they want to go with coaching to compliment what may have discussed with you during their Discovery Session. 

5.  Teach Your Clients the art of saying NO! (nicely)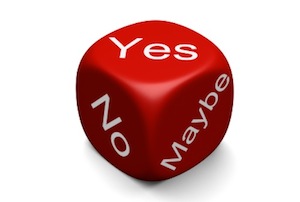 Often at the root of a client's challenges is they lack the skill to set boundaries. 
They end up doing stuff they really don't want to do or don't really have the time to do and don't get around to what they need or want to do for themselves.
Coach your clients how to say NO elegantly to things they don't want to do or get involved in, without causing offence or burning their bridges is a really useful coaching tool.

6. Help your clients provide feedback

At the end of a coaching series, it's a good idea to make sure the client is complete with you and the coaching.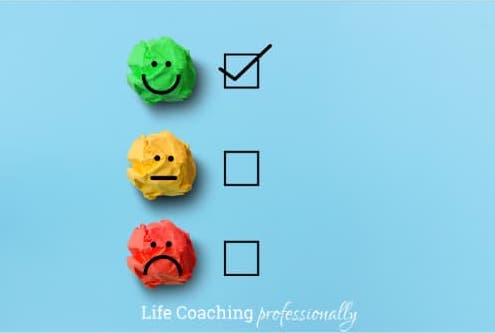 These coaching evaluation questions enable your clients to provide feedback about how your coaching has worked for them and any improvements you could make.
The question and answer format will also help them identify their wins and what they have gained from coaching so they can give you a great testimonial!

7. How To Fire A Client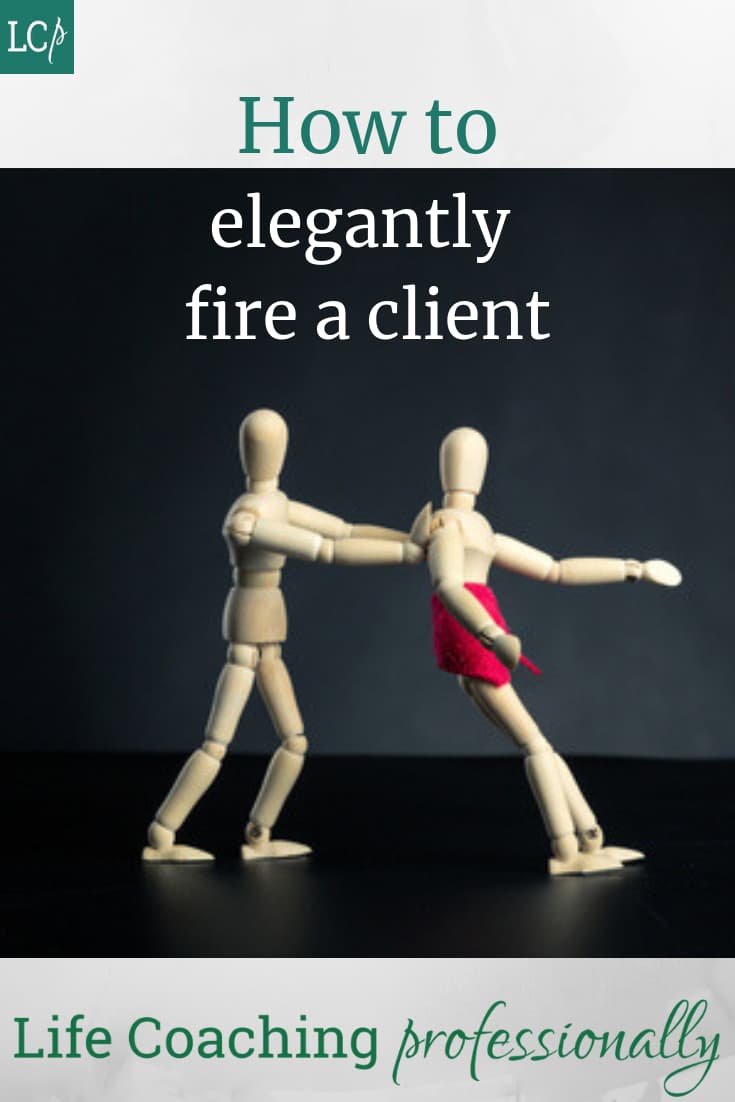 Sometimes in spite of all good research and intention, the client turns out to be a dud.

This article examines why you might want to let a client go and How To Fire A Client ,without drama, when coaching them is not working.

You want out because
t

hey are draining your energy and confidence and are simply not a good match for them or
they are uncoachable (at least by you at this time).
I'm always on the lookout for useful life coaching resources for life coaches so if you know of any, do please drop me a message using my contact page.