Life Coaching Discovery Session Questions 
What To Ask To Get A Great New And Committed Client
Page Summary
These life coaching discovery session questions are  a powerful way to establish whether a client is a good coaching subject or "fit". Use before and during your coaching discovery call.
The Purpose Of A Coaching Discovery Call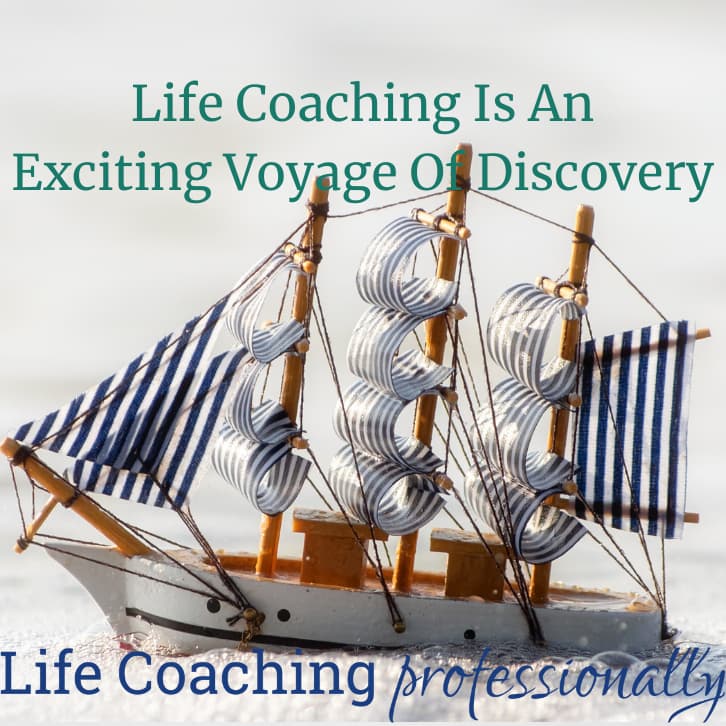 The purpose of a Discovery Session is to provide you and your potential client leads with an opportunity to see if you are a good 'fit'.
For you it is an opportunity to get to know the person, decide if you are a good match for coaching and "sell", but not hard sell, yourself as a coach. For the person interested in coaching it is an opportunity to sound you out as being the right coach for them before committing.
I have put this information and questions together to support both these outcomes, give the Discovery Session some structure and provide the greatest benefits for both the prospective client and you, the coach.
The Before Session Questions are to to help you do what you can, within reason, to make sure the person who wants to book a Discovery Session is genuinely interested in being coached and/or  isn't treating this just an opportunity to get some free life coaching.
I would emphasise this is what I did and is by no means prescriptive. You might have your own ideas and question to add in or leave out. 
How My Pre-Discovery Session Questions Worked
I'd send the questions to the prospect before the planned session time and you are welcome to copy or adapt mine for your own circumstances.
I used Microsoft Word or something similar that could simply be saved, copied and filled in online. You may prefer using Google Forms to create your own.  

I asked that it be returned to me, before the session.

I confirmed the session the day before and reminded them about the questions if necessary.

In my pre-discovery session questionnaire, (and because I believe in publishing my fees) I asked the prospective client if they have read about the coaching packages I offer and the cost. 
You've got the confirmed lead. Now what? 
Convert to a committed coaching client with my easy to follow Discovery Session process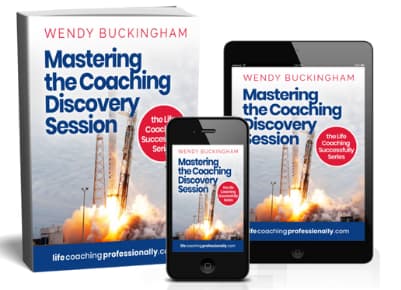 There is a lot more to having a successful Discovery Session than just asking all the questions.
To achieve a completely in-depth understanding of the hows and why's of the Discovery Session, is to invest in my ad-free eBook Mastering the Discovery Session. As well as the pre-session questions and what to ask during the actual session, I include lots of extras for you to create a successful outcome. These include:
An email template for introducing the Discovery Session to the client

How best to respond to the answers and what to look out for

How to wrap up the session elegantly, whether it results in a new coaching client or not.
Four Of My 7 

Pre - Discovery Session Questions
Clarity:


Do you know what result you want to get from being coached?  It's OK to only have a rough idea on this one. As your coach I will help you get specific.
Issues and challenges:
What are your most pressing challenge/issues at this time?
Personal:
Work:
Therapy?
Are you currently in any sort of therapy and if so what? This may not affect whether you can be coached but I need to know so there is no conflict with your therapist.
Previous coaching?
Have you been coached previously? If so, how did you find it and what was the result?  (

I'd caution you to be

 wary of the prospect who owns up to having had several coaches and was not happy with the results with any of them - get more information.)
Four Of My Questions To Ask For Discovery Session Success
After you have had a brief 'rapport-building' welcome chat, the first thing to do is briefly go over the completed pre-discovery session questions, and answer any questions they may have.
Then go a bit deeper on what they have told you about any challenges.
I  used the next five questions and suggestions to avoid the session going nowhere. They also provide a context that enables you to ask for a commitment and set a date in an elegant and non-confrontational way. 
Of course, not all of the questions I used will be usable in every case. Each client presents to you differently and will relate with you in different ways. However, I find that these are a powerful basis for a successful session.
1. If you could solve this problem/issue/reach this goal, what would that be like for you?

2. What's getting in the way of you achieving this goal/outcome?"

3. What will be the effect on you of not moving forward on this? How will it look? 

4. This is what I would do to help you achieve the outcomes/goal you want.  
I hope I have given you enough food for thought about introducing prospective life coaching clients to your coaching through the right discovery session questions and hints.  And again I would encourage you to invest owing Mastering the Discovery Session where I expand on all this with some more clues I used for getting quality clients.  Here's to YOUR success!