Life Coaching Discovery Session Questions 
What To Ask To Get A Great New And Committed Client
Page Summary
These life coaching discovery session questions to use before and during your coaching discovery call are a powerful way to establish whether a client is a good coaching subject.

Quick Links
The Purpose Of A Coaching Discovery Call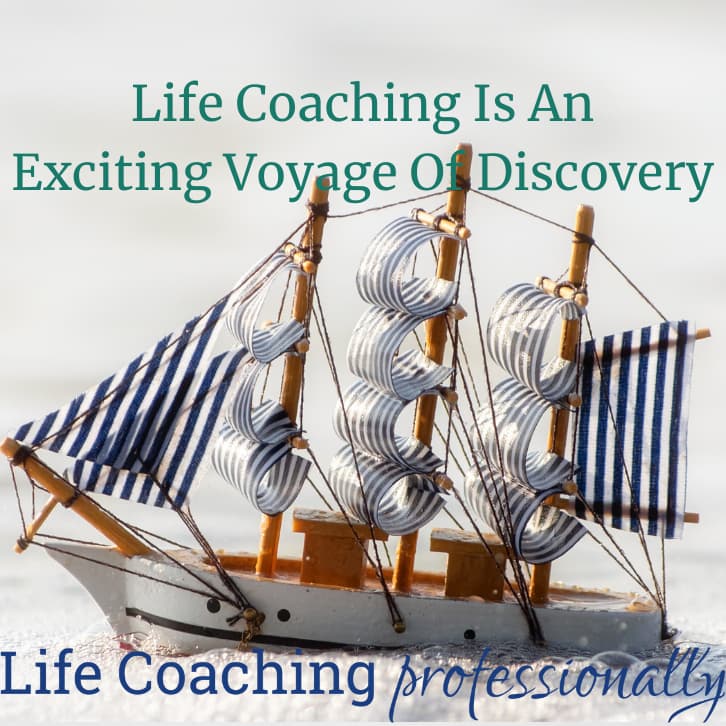 The purpose of a Discovery Session is to provide you and your potential client with an opportunity to see if you are a good 'fit'.
For you it is an opportunity to get to know the potential client, decide if you are a good match for coaching and "sell" yourself as a coach. For the client it is an opportunity to sound you out as being the right coach for them before committing.
I put this information and questions together to support both these outcomes, give the DiscoverySession some structure and provide the greatest benefits for both the prospective client and me the coach.
The Before Session Questions are to to help you do what you can, within reason, to make sure the person who wants to book a Discovery Session is genuinely interested in being coached and/or  isn't treating this just an opportunity to get some free life coaching.
I would emphasise this is what I do and is by no means prescriptive. You might have your own ideas and question to add in or leave out.  But these questions (see below) will give you a starting point. If you do have something to add please let me know through my contact form.
How My Pre-Discovery Session Questions Worked
I'd send the questions to the prospect before the planned session time and you are welcome to copy or adapt mine for your own circumstances.
I used Microsoft Word or something similar that could simply be saved, copied and filled in online. You may prefer using Google Forms to create your own.  

I asked that it be returned to me, before the session.

I confirmed the session the day before and reminded them about the questions if necessary.

In my pre-discovery session questionnaire, I asked the prospective client if they have read about the coaching packages I offer and the cost. 
How I introduced the pre-life coaching discovery session questions
Hi (name),
I've diarised and put up to () minutes aside for you as agreed at () am on () so if for any reason you can't make it or need to change the time, please let me know as far in advance as you can.
I'm really looking forward to talking with you and want us both to get the most from this Discovery Session. There are a few things I would like you to think about and answer the questions below as best you can. It's in Microsoft Word, so just fill in the answers to the questions and email back me before we talk at (email address).   
 My 

Pre- Discovery Session Questions
Clarity:


Do you know what result you want to get from being coached?  It's OK to only have a rough idea on this one. As your coach I will help you get specific.
Open minded:
Are you willing to explore and "try on" new concepts, beliefs and different ways of doing things? 
Therapy?
Are you currently in any sort of therapy and if so what?

This may not affect whether you can be coached but I need to know so there is no conflict with your therapist.

Previous coaching?
Have you been coached previously? If so, how did you find it and what was the result?  (

I'd caution you to be

 wary of the prospect who owns up to having had several coaches and was not happy with the results with any of them - get more information.)
Issues and challenges:
What are your most pressing challenge/issues at this time?
Personal:
Work:
Investment:
Have you read about my Flexible Coaching Packages so you know about the choices I offer if we decide to go ahead with coaching? (Not everyone agrees with this as a strategy but I find it is best to be upfront rather than get to the end of the discovery session and then have to have the money conversation and maybe have do a big justification for your fees.)
How we communicate:
Are you open to being coached by phone/Skype/Zoom? I coach many of my clients this way and I find this brings them the same success as when working physically together. 
How To Have A Successful Discovery Session
After you have had a brief 'rapport-building' welcome chat, the first thing to do is briefly go over the completed pre-discovery session questions, and answer any questions they may have.
Then go a bit deeper on what they have told you about any challenges.
I  used the next  nine questions and suggestions to avoid the session going nowhere. They also provide a context that enables you to ask for a commitment and set a date in an elegant and non-confrontational way. 
Of course, not all of the questions I used will be usable in every case. Each client presents to you differently and will relate with you in different ways. However, I find that these are a powerful basis for a successful session.
9 Discovery Session Questions And Success Tips
1. If you could solve this problem/issue/reach this goal, what would that be like for you?
Get them to really picture it – the benefits, the joys, the relief from stress, the possibilities.


2. What's getting in the way of you achieving this goal/outcome?"
Just listen and take notes. I know it's hard, but resist coaching them or offering suggestions. 


3. What will be the effect on you of not moving forward on this? How will it look? 
Allow time for them to think about this - don't jump in with your perception.


4. This is what I would do to help you achieve the outcomes/goal you want.
Share the process of how you will coach them, your format or system. You could even break it down session by session. Describe whatever way that demonstrates they will get the result they are after. 
 5. Ask would you like to go ahead with coaching?
If the answer is "yes", resist the urge to cheer! Ask which of your coaching packages or series they think would work best for them. ( I'm assuming here that before the Discovery Session you made sure you requested they look at these. If they haven't or have forgotten, share them briefly and what they cost. You can also recommend the one you think would work best.)

6. Wrapping up the Discovery Session. 
Having got their commitment to coach with you, set the date of the first session and outline what will be in your Welcome Pack (by mail or email) such as your agreement, invoice and any intake processes you use. If you are doing face-to-face coaching you may want to include a folder. If you don't have a Welcome Pack, I recommend you check out the excellent  Welcome Pack from Coaching Tools, here.
The Power OF An engaging welcome pack
No matter where you are in your coaching journey, I suggest you visit the Coaching Tools Company website and take advantage of their incredibly supportive tools.
In particular, if you are a new coach the very useful Welcome Pack whic includes many brandable templates to work with including an agreement and an invoice.
Just the stuff you will need to send out after a successful Discovery Session!
7. What do you do if by the end of the Discovery Session you feel they are a good match and you would like to work with them but they are still hesitating?
Don't Panic! Ask "Is there anything thing else you need to know, or questions you have about coaching, to help you make a decision?"
8. What to do if you don't feel you are a good match and would rather not work with them.
My suggestion is you say something like. "I don't feel I'm the best person to coaching you" and then either refer them on to another coach, therapist or organisation. This is where setting up some alliances with other professionals can be useful.

9.  A word about not letting the session run over the booked time.
Of course you are not going to cut off a prospective client  mid-share with a "time's up". However if you feel that there is a danger of running considerably over as the client tells their story, you could remind them about 10 minutes before the end, how long is left and steer them towards making a decision.
---
I hope I have given you enough food for thought about introducing prospective life coaching clients to your coaching through the right discovery session questions and hints.  Here's to your success!