How To Avoid A Website Disaster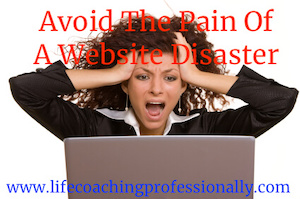 This article on 15 Website Mistakes to Avoid includes an actual sad case study from one of my client. It illustrates what can happen if you dive into commissioning /building a website without due research into what it takes to make that website really attract the people you need.
Unfortunately this quite common tale for coaches so do read and learn how to avoid having your website project ending in frustration and tears.