The BE DO HAVE Model Simplified

And how to use it with your clients
Page Summary
If you have not used the BE DO HAVE life coaching model, this simple explanation will help you understand how it works and show you some ways  to use it with your clients to help them achieve their outcomes and goals.

How The BE, DO HAVE Model Works?
The first thing to understand is that a goal or outcome has three aspects to be considered.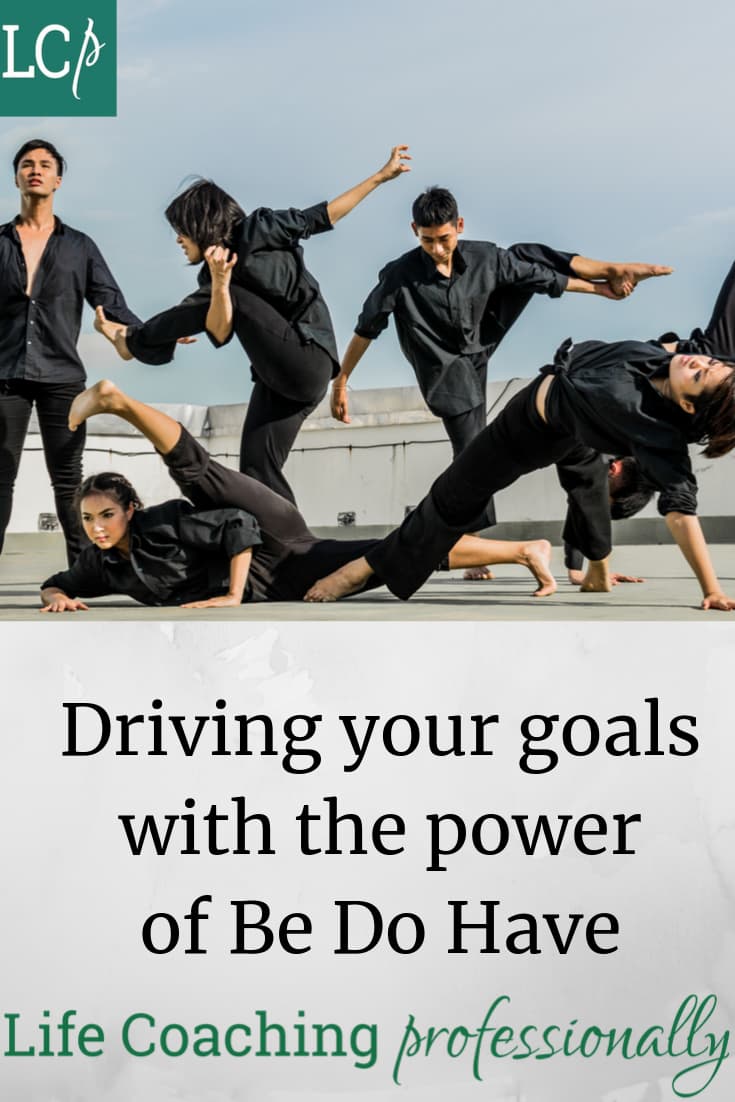 The HAVE, what is to be achieved 
 The DO, what needs to be done to make it happen and
The BE,  or the WHO - who a person needs to authentically BE (how they need to behave)
Life Coaching is as much about working with the BE or WHO of a client as it is about supporting and holding them accountable for their actions, the "DO", so they can "HAVE" the outcome they desire.
It's a model that is hugely useful when you are coaching career or business issues, but can be just as relevant in highly emotional personal decision making processes. 
It need not be complicated. The BE can include things as basic as finding a way to remember to recharge a mobile phone, or having a time of day to make phone sales calls. It can be about not buying junk food or being firm about the type projects or requests that are acceptable. 
The problem is that that most people focus on the HAVE, the outcome instead of the BE which is the main driver for achieving the goal.
 So let's look at some examples:

Using Be Do Have In Goal Achievement
Nailing that  weight loss goal

A good example of this is the fitness or weight loss goals so many our clients struggle to achieve.

For someone to increase their chances of succeeding, they first need to  BEcome the person who is maybe willing to find better ways of handling stress instead of comfort eating and procrastinating about exercise. Or BE someone who is willing to give up things that might sabotage their weight loss (in my own case chocolate and cheese😀)
In other words to lose weight the client needs to, BE someone who can develop strategies to DO what it takes  -  maybe saying NO to that second piece of cake - and YES to more exercise! The result is the HAVE of the slim fit body!
Making more sales or signing up more clients

A small business client or an employee may have a goal to get 10 more clients or sales.
They may need to practice to BEcome someone who is not afraid to promote their service or product.
This might involve overcoming a reluctance for the DO which such attending networking functions, calling up contacts, or get busy on social media. 

Personal and relationship issues
A busy mother may to change being overwhelmed by being at the beck and call of her family and friends and start looking after her own needs. This could be about BEcoming somebody who can say not to demands for their time. 
A small business owner is in overwhelm. She knows she need to do less but is afraid of letting go of any of her roles. You can coach them to BEcome someone who is willing to learn to delegate or outsource evenif it involves trial and error. 
In all these examples, you can see it is the BE or the WHO that can DO what it takes to reach the HAVE (the goal). And the BE often takes practice and encouragement as it may be a huge step out of a long held comfort zone.
So who do you have to BE to DO what you need to do to HAVE a successful coaching practice. 
This is one of the important Personal Success Strategies to develop when planning a goal. I write more about it, as a Personal Success Policy, in my book Mastering the Art of Goals Coaching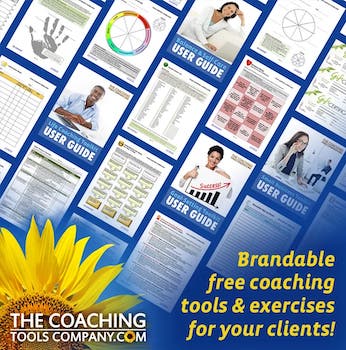 No matter where you are in your coaching journey I recommend you visit The Coaching Tools Company website and take advantage of their incredibly supportive tools help you to BE that wonderful coach. The tools can be easily branded to your own coaching and will save you loads of time and money (in fact some are free). 
I'd also suggest you sign up for their newsletter so you can receive the monthly free CTC offers subscribers. All the tools and resources are designed to assist you to work with clients efficiently and build on your existing knowledge from your life coaching training. 
Click the image to explore and purchase my eBooks

Books by Wendy Buckingham