10 Life Coaching Evaluation Questions

Asking coaching evaluation questions is a way to get feedback about your coaching and a fabulous tool to help get testimonials from your clients.
Why and When To Ask Coaching Evaluation Questions
Most importantly the questions help the client anchor the benefits they have had from their coaching and also gives you feedback on how effective your coaching has been and where improvements can be made.
For instance a question like:
"What new strengths can you see you have developed from the coaching experience?" can really get your client to realize  and acknowledge changes and achievements they may not even have recognized and acknowledged to themselves. 
This is just one of the 10 questions I have suggested below.
The main point is to ask open-ended questions. That is questions that require more than just a "yes" or "no" answer but get the client to elaborate.
Of course the ideal is that the client will give a spontaneous unsolicited testimonial in the form of a thank you card or letter.

But when this doesn't happen - and you know and the client has acknowledged you have helped them move to a much better place in their life - a little prompting may be all that is needed to get them eager to add their words of praise.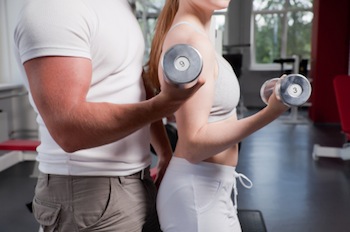 Acknowledge new strengths
You can either ask the coaching feedback questions as part of the completion process at the final session or send them to the client to complete.

Personally I recommend the former as it is then done and dusted and you are not waiting anxiously for a reply from a client who has moved on and may not see it as a priority to get back to you.
When it comes to using it to get a testimonial, you can read more about the importance of guiding your clients to do this and some useful tips in How to get life coaching client testimonials.

I would also recommend you read the comment and suggestions made by Marion Franklin MCC a very experience and successful coach I have developed a lot of respect for.

10 Great Coaching Evaluation Questions To Ask

These are just suggestions.  You can adapt the questions to suit your particular writing style, coaching job or niche.

As you went through the coaching journey, how did it change things for you?


What did you  hope to get from coaching with me? Were your expectations met?


What new strengths can you see you have developed from the experience?


How could I have been a better coach for you? Were there some things I could have done better?



How did you surprise yourself through the coaching series?


What was the thing you benefited from and/or enjoyed the most?


What do you see as the major insights or breakthroughs you made through coaching?


What will you now do differently to how you operated before the coaching experience?


Are you comfortable writing a testimonial for me (the coach) on the overall experience and how could you word this?


If you are willing to endorse and recommend my coaching, but are stuck on how to write a testimonial, would you like me to help you with this?



---
Recent Articles
Recent Posts
Mar 02, 19 05:21 PM

One size doesn't fit all when it comes to your life coach marketing plan. So choose a way to market your coaching that will give you results without stress.

Feb 26, 19 12:00 AM

Frustrated with trying to build a coaching website and actually getting people to view it? Frustrated with finding that "free" website is not really free but involves lots of extras if you want it to…

Feb 11, 19 07:17 AM

Do you think face to face is the best way or do you want to explore the benefits of phone, Skype, Zoom or some other platform. In this online world it's good to be able to offer more than one way of g…
What Improvements or Additions Would You Make to this Evaluation?
Please share your thoughts right here...
What Others Have Added
Click below to see contributions from other visitors to this page...

Suggestions on evaluation questions
From Marion Franklin, MCC. New York. I too use a feedback/evaluation form at the end of a coaching relationship and at the end of my coach training course. …