All About Becoming A Life Coach


Page Summary
Congratulations on researching the steps to becoming a life coach. It can be a wonderful and rewarding career. Read on for lots of independent information to help you understand the coaching profession and make the right training choices.

Quick Links
What Is A Professional Life Coach?

In pure life coaching, coaches do not give advice and do not combine coaching with another skill such as mentoring, consulting or therapy. The well trained life coach simply uses careful questioning and feedback to guide a willing client to identify and achieve their goals or the outcomes they want to get from being coached.  
The coach will also help the client identify and break through any obstacles or "stuff" that is getting in the way of the path to their achieving their progress. 

However, many independent life coaches often combine their coaching with self-help skills that they are qualified to deliver, in order to better service their clients. But I must emphasise that when it comes to combining therapy with coaching, the coach needs to also be trained and properly qualified as a therapist.
You'll find more about the definition of a life coach on the page "What is a Life Coach". The page also discusses how coaching compares and differs from other similar professions such as therapy and mentoring.
I recommend you also review my Checklist of Coaching Skills and Aptitudes to see what else is involved in becoming a professional life coach.

The Essential First Step To Becoming A Life Coach Is Training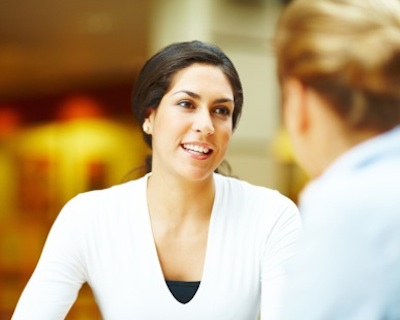 To get started on the path to becoming a life coach, I can't emphasise enough that it is a "must" to have some coach specific training, even if you have other qualifications.  
The right accredited training will give you credible coaching qualifications and help you serve your clients  better, even if coaching simply adds to those qualifications you already have in a related discipline.
When considering any coach training, check out my page with 10 Questions To Find The Right  Life Coaching Training For You, whether face to face or online, before enrolling. 
 Delivering Your Coaching Sessions
You'll find some clients really insist on face-to-face coaching whilst others are happy to be coached by telephone or online using Skype or a similar platform.  The more ways you can deliver your coaching, the broader your potential client base can be. 
There are pros and cons of coaching either face-to-face or remotely, online. Because of CV 19, more and more coaches are coaching online via Zoom and Skype or by telephone.
Have a look at the page that discusses the ways you can deliver your coaching  with lot of information on mastering online coaching and getting clients online. 
The Jobs And Opportunities Available To A  Professional Life Coach 
As you will discover, there are many different types of coaching environments and opportunities for to explore. 
The opportunities include being an independent life coach with your own coaching practice, workplace coaching where you are employed and get a salary and working with coaching service providers that contract you out. 
Your choice of how, who and where you would like to coach (your niche or specialty) may be based on not only your preference but on the background and experience you bring to to the profession.
You will  find The History of Life Coaching  really informative and something worth knowing as you delve into the steps to becoming a life coach. 

Trusted and Recommended resources from Amazon

I highly recommend the book by Cheryl Richardson, Take Time for Your Life: A Personal Coach's 7-Step Program for Creating the Life You Want. 

It is written as a self-help book so you might enjoy and benefit from doing some of the processes yourself as well as getting a handle on the essence of the many ways you can help your clients after you do become a life coach.  It's based on the concept and processes created by Thomas Leonard, the founder of the modern concept of life coaching.
Life Coaching Associations You Can Join
If you are serious about becoming a life coach then joining one of the independent life coaching associations (i.e. one that is not part of or promoting a training school) is a great way to become part of the coaching community. Being a member of an association such as the International Coaching Federation (ICF) will also offer you many benefits to help you on your way.   
You can read more on why you should consider joining a life coaching association and a list of many independent organisations, in addition to the ICF, to check out to find the best one what you need.
Lots More On Becoming a Life Coach
I recommend you visit the site map for Life Coaching Professionally.  There you can see a full list of the numerous pages of informative articles and useful tools about life coaching. And all the best for your life coaching career.