First Steps In Becoming A Life Coach?


Congratulations. The path to becoming a life coach can be a wonderful and rewarding journey. So read on for lots of independent information to help you  on your way.
What Is And Is Not A Professional Life Coach?

In pure life coaching, that is coaching that is not combined with another skill such as mentoring or consulting, the life coach uses careful questioning and feedback to guide a willing client to identify and achieve their goals and outcomes.   
The coach will also help the client break through any obstacles or "stuff" that is getting in their way of achieving their goals and outcomes.  

I've also put together a Checklist of Coaching Skills and Aptitudes for you to see what else is involved in becoming a professional life coach.

And you will  find The History of Life Coaching as a modern concept something worth knowing. 
Get Some Coach Specific Training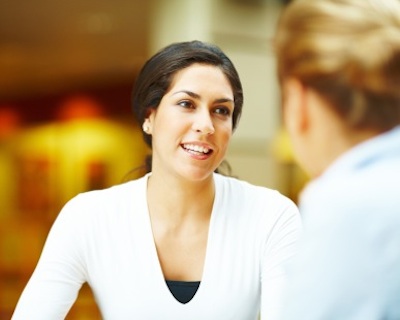 To get started on the path to becoming a life coach, I can't emphasise enough that it is a "must" to have some specific training through a life coaching course offered by a reputable Life Coaching School that fits your needs. 
It will help you get some credible coaching qualifications and certification even if  these qualifications  just add to those you already have in a related discipline.
When considering any training, I recommend you use my checklist of the questions to ask before enrolling. 
And once you have finished your coach training, you should consider investing in some  Coaching Supervision or Mentoring to hold your hand through those early days and beyond.
A trained mentor or supervisor can help you set up your practice, advance your skills and keep you on track with the integrity of your coaching.
For more support and to further your career, you should consider joining an independent Life Coaching Association  (that is one not attached to a particular training school) that offers recognised credentialing for coaches and accreditation for trainings.   
Decide On Your Method Of Coaching
In the section that discussed the ways you can deliver your coaching we look at the pros and cons of how you can work with a client (face-to-face, by telephone or online) with lots of useful information to help you decide the best ways for you.
Where  Are The Opportunities In Becoming A Life Coach? 
As you will discover, there are many different types of coaching environments and opportunities for to explore. You can read about them in Life Coaching Jobs and Opportunities.

Your choice of who and where you would like to coach may be based on not only your preference but on the background and experience you bring to to the profession.
---
You can read about starting a life coaching business,  choosing and marketing your coaching speciality, and explore what is involved in personal coaching, being employed as a coach, coaching executives and small business coaching 
Meantime, I highly recommend the book by Cheryl Richardson, Take Time for Your Life: A Personal Coach's 7-Step Program for Creating the Life You Want. 
It is written as a self-help book so you might enjoy and benefit from doing some of the processes yourself as well as getting a handle on the essence of the many ways you can help your clients after you  do become a life coach.  


What Advice Can You Offer
About Becoming a Life Coach?
Many coaches have had interesting and valuable experiences in their coaching journey. I'd love you to share yours.
Read These Stories Fom Other Coaches
Click below to see contributions from other visitors to this page...

Coaching with Detachment
As a new coach, I've learned so much about the importance of coaching with detachment. Even though it didn't feel so at the time, I was lucky with my …
A Trap for New Coaches
I started coaching over ten years ago and one of the biggest mistakes I made was rushing to take on everybody who contacted me for coaching. When …