Using Coaching Providers To Find Coaching Work

Page Summary
Here's how coaches can find work using coaching providers that is those who employ or contract out, or recommend  life and executive coaches. I also cover how to make sure you are getting a good deal and avoid the traps before you sign up.

How Coaching  Providers Find You Jobs
Many coaches have a challenge marketing themselves and getting clients. One solution is to take advantage of someone else's marketing expertise by getting listed with a life or executive coaching service that promotes and/or provides coaches to individuals and companies.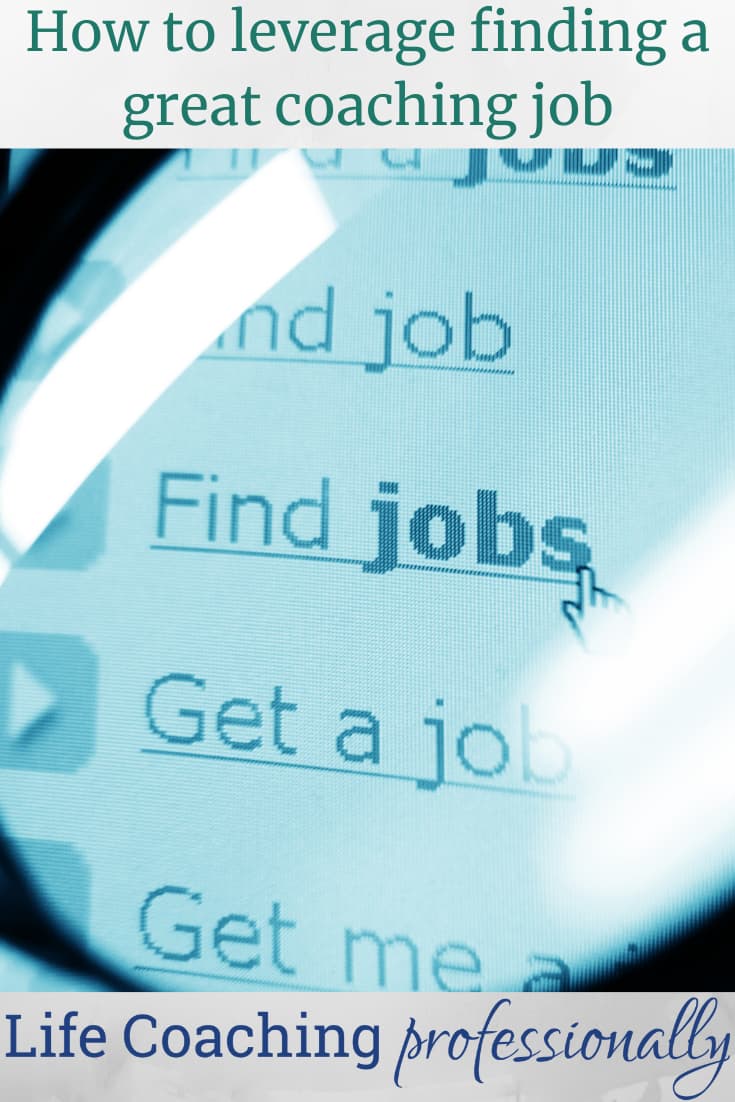 The clients of companies who use these services are usually medium to large businesses who choose to outsource their coaching needs rather than use internal coaches. 

And on a smaller scale, some entrepreneurial individual coaches leverage their coaching by creating a website that promotes other coaches as their team, under their brand - either for free or for a fee or commission.

There are some great and some not so good coaching providers, so be sure to check out any you are thinking of joining using the tips further down on this page.
Coaching providers are quite different from the numerous directories where you are invited to enter your profile, in that they actively either get you employment or pass genuine leads on to you.  
3 Ways Coaching  Providers Find You Work
1. They employ you as a coach

A company offering executive coaching to business will sometimes actually employ a team of appropriately qualified coaches either on contract or salary. 
These companies will usually require their coaches to have credible coaching credentials, a level of experience and indemnity insurance. They may also, but not always by any means, want you to work exclusively with them.   
The good news is that with the right well-established company, even if you are not actually an employee but work on contract, the chances of a good flow of executive coaching jobs is usually pretty good.
2. They promote you and collect the fee

The provider of coaching services promotes coaching and its stable of associated coaches on its website, listing their niche or speciality. The prospective client visiting the website chooses a preferred coach from that list of associates. 

You as the coach are then given the details to follow up with the prospect to check if you are a good match and close the deal.
The organisation invoices and collects the fees and pays a percentage to you, for your services. These can vary from 50/50 to 80/20 in the coaches favour. You may be able to negotiate when you have proved yourself.
Again there may be a requirement for their associates to have a valid credential or certification and indemnity insurance.
3. They promote you as a life or executive coach, but you collect the fee

When you join this type of coaching organisation, you are able to put your coaching profile on their website, which promotes coaching in a general way and lists the member coaches.
Your profile will link directly to your contact details where the prospect can choose to contact you further about the executive coaching jobs they may have available. 

There may or may not be a fee to join as a member and/or you may be asked to pay a commission on any clients you get.
I say "asked" because I have been on such list as a graduate from one of my coaching schools (Results Coaching Systems). It was really an honour system as to whether I let them know I had signed up a client through their website and paid the commission (which I did of course!). 
Where to find coaching providers
Unfortunately, it's not that easy and you will need to do a bit of your own research on Google or asking around. For both life and executive coaching look for coaching companies who advertise having a team of coaches - a clue can be "meet our team" in the navigator bar.  
You can then look at the services offered and see who is on their team and decide if you might be a good fit to approach them. 
Life coaching associations as a referral source for clients
Many of the independent life coaching associations have a referral service for their members. Some, like the International Coach Federation (ICF) will only list you in their referral function if you are credentialed with them. Others are not so fussy and all you have to do is join to be able to list your profile.
Before joining an association with a view to using it as a referral source, make sure they actually have a referral function and don't simply allow you to list your profile as a member.

You can find a list of independent life coaching association to check out here.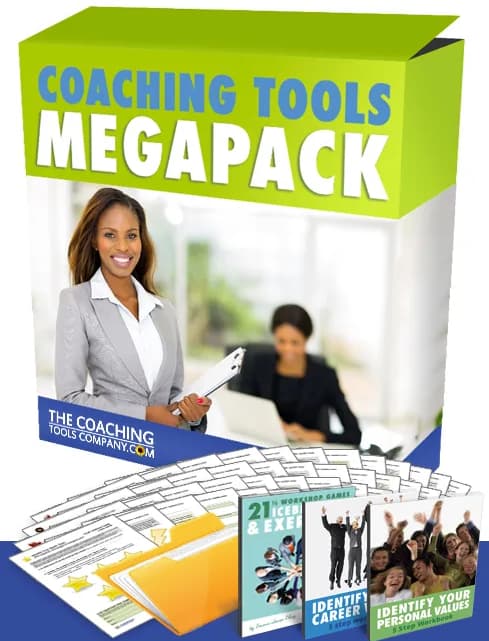 To help make your coaching more effective,  whether in your own practice or coaching through a coaching provider,I recommend you check out the various coaching tools and processes packs created by The Coaching Tools Company. You buy them in online format and they are easily printed and distributed whether you are working with the group face to face or online..
If you don't want the full kits, many of the templates in them can be purchased separately.

6 Things To Find Out Before You Sign With A Coaching Provider
1.  Do You Have to follow the coaching providers format?

If you coach under the banner of a life or executive coaching service you may be required to use THEIR  coaching system and format rather than your own.
However, it is usually possible to do your own stuff within these formats and, if you are getting good results, chances are you won't be questioned.
2. Beware promises, promises of coaching jobs!

Being listed on a coaching providers website as an associate can be a great way to get yourself known and out there.
However, the actual value is only as good as the promotion the organisation does on your behalf and the number of prospective clients they attract to their website offering coaching services. 
 So do a search on the web for the type of coaching being offered (life, business, executive). 
When you do a Google search, does the site come up on the first couple of pages and are they advertising. 
Don't just search for the organisation by name as, of course, it will come up on page 1!

3.  Are the prospects qualified as being good leads?
Some life coaching sites that have a team of coaches have an invitation to "click for a free introductory session". The host organisation will pass this onto you unchecked and you are obliged to follow up.  
I've found a lot of people who are not good solid prospects and just want to see what they can get for free will take advantage of this.  So unless you are prepared to give your time to all comers, make sure that the invitation on the site also includes some way of qualifying people as acceptably serious prospects for life coaching.
Of course you could qualify them yourself by sending out a pre-session questionnaire such as the one you will find in the Coachability Test on this page before you agree to speak to them.
4. Does their website attract your preferred client niche or demographic?

If you can contact some of the coaches listed on the site to see how many good leads or actual life or executive coaching jobs they are getting and whether the type of clients the coaching provider's publicity attracts are what you want.. 

5.  How much work will you get from this coaching service?
Where the organisation is taking you on as an associate and will be paying you an hourly or daily rate to coach their clients, ask "How much work can I expect to get a week/month".
Again try to talk to one of the coaches they employ or list to find out how good the flow of work is.  Of course you may  have to start small and get more as the organisation becomes more confident of your coaching ability.

6. How much self-promotion will you be expected to do?
Some of the companies you will come across  only provide you with a system, support and a few leads, but you still end up being expected to do most of the promotion yourself and generate your own clients.
So do check out this before you sign up. Their system may be great but if you still have to get out there and promote yourself if sort of defeats the object of leveraging your marketing.