The Benefits Of Strategic Alliances For Life Coaches
The benefits of strategic alliances for life coaches are significant and a fantastic way to build a business. These 8 tips will help you choose who to be in a strategic alliance with and how to make it successful and profitable.

How Do Life Coaching Strategic Alliances Work?
A strategic alliance is basically a relationship developed between two businesses or practitioners who's services compliment each other. The relationship may be based on  complimentary skills, joint marketing or even collective purchasing power to save money.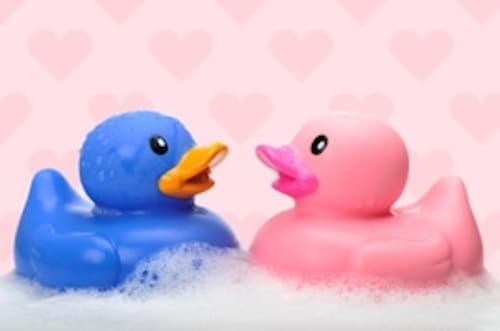 As a solo life coach, the relationship is most likely to be set up between you and a complimentary practitioner to your coaching who refer to each other

There may be no actual money involved though some alliances may decide on a referral fee.  It's really up to the parties to decide.  For example I have had clients referred to me - and vice versa, simply because one of us in the alliance was better at fulfilling the client's specific needs.
And on the subject of generally getting referrals, check out Unstoppable Referrals by Steve Gordon has some really useful information that could be applied to strategic Alliances.
Who has my coaching customer?

As a coach, the key to finding a good strategic alliance partner is to ask yourself "who has my coaching customer?" In other words, who is likely to have clients who may need what you offer as a life coach.
This could be your local GP, a psychologist, a fitness instructor, a nutritionist and so on.  There will be plenty of related fields depending on your coaching niche or specialty.  For example if you were a coach specialising in bereavement, funeral parlours could be an excellent strategic alliance.
And in turn, you may have a client that you want to refer to a psychologist or related specialist. Simple examples are referring someone who you feel needs therapy rather than coaching, or a bookkeeper for a small business client who needs some help with that side of their business.
As with any kind of business partnership there are traps to avoid and tips to make sure the strategic alliance is a profitable success, rather than a regretted failure. I cover these in the next section.
 Strategies To Make Sure You Reap The Benefits Of Strategic Alliances
These tips will help you achieve successful alliance relationships and highlight some of the reasons why they sometimes fail 
1. Make sure the attraction is mutual!
When someone approaches with an offer of a strategic alliance it's because they find you and your coaching practice attractive and see benefits in hooking up with you. And that's great for the ego. But you need to make sure that they are really as attractive to you, and offer something of equal benefit to flow your way.

2. Discuss the benefits, face the fears and decide on the goals and outcomes
Have an initial meeting to get clear on what both of you hope to achieve from the alliance and and how it will work. Set some firm goals and outcomes for what the partnership is to achieve.  Make sure these goals are in alignment and don't conflict with each other.
In that meeting also have no holds barred (but polite) conversation where you not only discuss all the benefits you see in working together but lay on the table all the fears you have about what could possibly not work or go wrong.

Getting all this out in the open right at the start and having the necessary conversations to clear up any misconceptions or misunderstandings is essential to save future disagreements and disappointments.  It also helps you to get to know the other party really well!
3. Seek out the opinions of others

Ask questions of colleagues or friends who have worked with this person or company. How did it work? Were they reliable? Do they have a good track record? Did they have integrity in their dealings? Did they follow through with their agreements? 

4. Catch up regularly

A good alliance strategy is to have regular catch-ups, either face to face or online, to discuss how it is going, ask questions and handle any problems, considerations and possible misunderstandings, however seemingly trivial.
In other words, keep the space clean and don't let uncertainties fester into upsets that could blow the relationship apart. 

5. Have a trial period

Not all strategic alliances that you set up as a life coach will work. For instance you may find you are sending a lot of business their way but nothing is coming your way. A trial period allows both parties to enter into it more confidently knowing that the agreements are not set in stone, In the example I gave, the agreements could be tweaked  to included a referral fee or some other exchange.  

6. Put everything in writing, continually

 If you are forming an alliance where money in exchange for referrals or some other tangible exchange is involved, have written agreement to prevent any misunderstandings.

7. Confirm all discussions

After each meeting or conversation with your strategic partner, write an email confirming what was discussed and any decisions made. This will make sure you are both still on the same page.
If there are delays in their response, excuses or justifications when you are setting up be wary.  It could be a taste of how the relationship will be so far as communication is concerned..
8. About those goals and outcomes

My book,  Be Your Own Goals Coach is a particularly useful  handbook for you to use to set goals, whether for yourself or with your strategic partner. 
One section deals with failed goals which may help you if you have had a bad experience with a previous alliance.  Another guides you to setting realistic and achievable goals.
Strategic Alliances are just one way of getting more clients. You can read lots of other simple and creative ideas for marketing your coaching practice here.