How To Network Effectively As a Life Coach
For making real connections nothing compares with networking face-to-face or online.  Here's how to network, where to do it, and vital tips for smarter networking.

So stay with me as we look at:
Social media networking may be all the rage, but to my mind, meeting interesting people and possible business connections face to face is still very relevant. Although there is a difference in how you connect and communicate physically or online, the principles are much the same.
Choosing Where To Network

Networking for beginners can be quite challenging in knowing which network will serve you best.  Different networking organizations have different benefits and focus, so when you start to network you need to get clear on what it is you want from attending their functions or becoming a member.
Personal or business growth?

Great speakers on subjects that interest you?

Career advancement?

Cost – how much do you want to spend annually on networking?
I suggest you trial a networking group with three visits before you join to see if the membership is your coaching demographic or target.
Many generic networking organizations, (i.e. they don't arise out of a particular profession or interest group) are overstuffed with consultants and life and business coaches all looking for clients.
I've had the experience where every other person I speak to, or is at my table, is in the coaching profession. So whilst you may enjoy the conversation, the opportunities are limited. 

A way around this is to look for associations to join that cater for your particular coaching focus or niche.  You can learn more about Choosing Your Coaching Niche.
So ask yourself "where will I find my coaching clients?'

For instance if you have financial background, you may well find clients by networking in an association or environment that caters for accountants or bankers.
You you won't have so much competition and can easily establish a rapport with potential clients.
Now some hints on how to network face-to-face

Even if you have embraced Online) Networking  with platforms such as Face Book and Twitter, as a way to build and manage your life coaching business and are posting, blogging and tweeting, don't dismiss in person networking as "old hat".
When you network in person rather than online, it usually goes beyond simply making good business connections.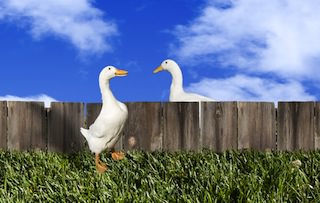 You will meet people who can help and encourage you.
Even if they are not potential clients themselves, they may refer you to someone who is.
You also become part of a physical community of like minded people with an interesting and often motivating speaker, over drinks or a meal.
Rather than spending all your time on the computer connecting and befriending, you get to enjoy a real convivial face-to-face get together and have some great conversations.

Networking will also get you out of the office for a break (especially if it is a home office). And with practice, you will develop your own personal networking power. 
One of my favorite breakfast meetings was was held in a golf club function room with a fabulous view right on the edge of a beautiful bay!  A much better way to start the day than checking LinkedIn!
When you go to a networking function you need to have what is called an "elevator speech" - that is a fast and congruent way of letting people know what you do.  Learn how a great elevator speech can be a magical marketing tool and how t go about creating one for your coaching.

Speaking at networking functions is also a fabulous way to get your coaching specialty or niche noticed and attract new clients.
Read some tips on how to Become a Motivational Speaker with coaching as your presentation theme.