Life Coaching Agreements To Protect Your Business
Simple and affordable ways to get those important life coaching agreements to protect your business in place, from contracts to disclaimers and refund policies to website and course content copyright protection. 
It's really easy to assume that when someone works with you that it will be all sweetness and light, and in most cases your coaching relationship with your client will be fruitful for them and rewarding and profitable for you.

However, in these days of "shoot from the hip" litigation, it's super important to invest in making sure your life coaching agreements, disclaimers and contracts are in place and protect your income and reduce your liability and risk of harm. This applies whether your specialty is personal coaching, in all it's numerous niches, to working with executives in corporations or owners of small businesses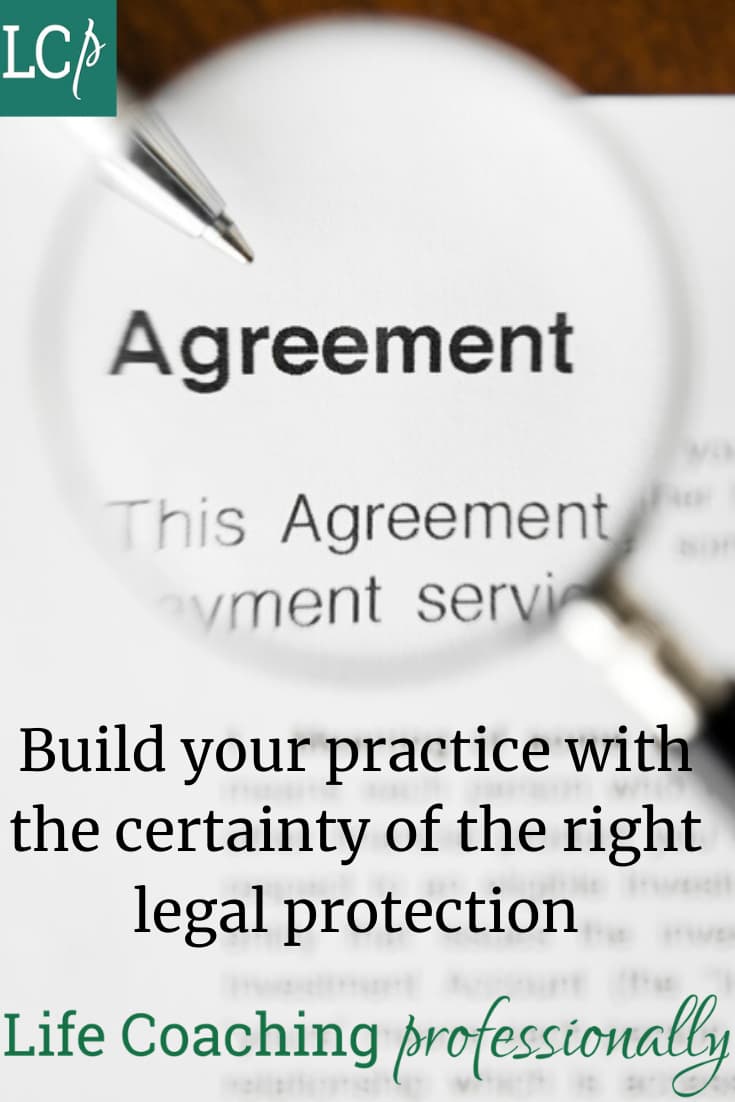 My colleague Lisa Fraley is a lawyer and certified life coach who, like me, trained with CoachU. She specialises in a clear, easy to implement and holistic approach to law by helping coaches get their agreements and contracts in place to protect themselves and their income.
She has an amazing website LisaFraley.com that you should check out. She offers lots of advice and even some free information in different formats to help you get it all together legally. There are also DIY legal documents you can purchase to support various aspects of your coaching business.
So with that said, let's take a look at those vital legal life coaching agreements and protections you might need. Each kit has been designed by Lisa specifically for coaches and entrepreneurs by that extremely rare bird - a lawyer that understands coaching AND the online world!
Legals  For One-On-One Life Coaching Clients
If you coach clients individually, this DIY Legal Starter Kit for One-on-One Clients comes with easy-to-understand templates for you to fill in and personalise. It gives you a solid client agreement and disclaimers to give you the language to fall back on if you're ever in a legal situation with a client.
Plagiarism is rife on the internet so the kit also includes legal templates with language to protect your program content, like your PDFs, as well as your website content and power point slides.
Find out more about the Legal Starter Kit for One-On-One Clients here.
Legals Protection For Group Coaching And Online Courses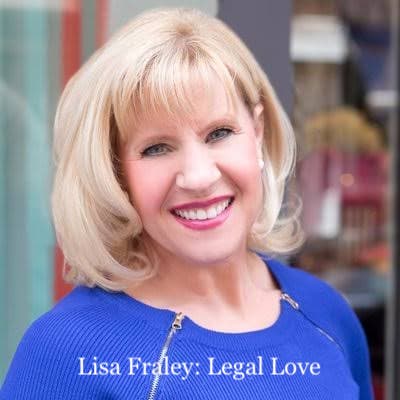 Lisa has designed this Legal Starter Kit for Group Programs and Online Courses for coaches who are also planning to include physical group coaching, webinars or other online group activities in their product offerings. These templates make sure that those who purchase your online products and programs understand and agree to the necessary terms and conditions before they buy your course. 
Without this protection, you could end up seeing your hard work in preparing a course copied by a client - with no ability to redress the situation except by sending a nasty email to the plagiarist.
You can see everything that included in the Legal Starter Kit For Group Programs or Online Courses here.
A Written Refund Policy That Protects Your Income 
Unfortunately, some clients and course participants (in person and online) may request a refund that is completely unjustified. And sometimes to avoid nastiness it is good PR to just comply and give them their money back.
However sometimes, with online courses, the request is really a well thought out scam to download all of your course content and then say "it was not what I thought it would be, so can I have a refund?"  So definitely ALL of your life coaching agreements should include a well defined refund policy.
Lisa has put together loads of information together on what is needed in a written refund policy, and a DIY template for creating your own that covers whatever type of refund you wish to give - full refunds, partial refunds or no refunds.  You can read about her refund policy and download the DIY Refund Policy template here.
It's an investment in the success of your life coaching career!
So there you have it.  Everything you need to know about keeping your coaching business legally congruent and  protected from litigation and plagiarism. Think of it as an investment in your integrity and peace of mind.