Page Summary
When it comes to using an online payment system to collect your coaching fees from international clients, finding the best deal and avoiding hidden fees can be quite a challenge. On this page you will find how to identify, understand and avoid paying those hidden fees and charges that can really reduce your coaching income.
Collecting Your Coaching Fees From International Clients  
If you only have clients in your own country, then how you get paid is pretty simple.  There maybe fees involved for direct debit, checks and online services such as Paypal, but they are  transparent and easy to follow. 
However, when it comes to getting paid by international clients, whether for your coaching or products, it's a different matter and needs much more attention to detail if you are to save money.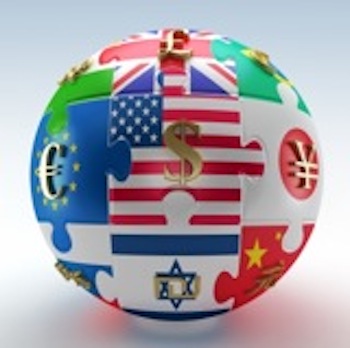 There are two ways you can ask a client to pay you internationally; direct debit into your account and using an online service. 
Online payments providers are popular, mostly secure and relatively easy to set up. There are several excellent services and the one you choose will depend on how secure and reputable they are and how much you are prepared to pay in fees.
In these days of high (often hidden) international transaction charges and online payment methods, it is worth shopping around for the best deal. What may look like small fees on individual transactions, can really add up and reduce the income you end up with.
Online payment methods including the popular PayPal or Stripe are are certainly fee free for the customer – your coaching client - but can be relatively expensive for you, the coach, especially if you have an international client base.  
And even received payments in your own currency can attract fees if you are using an online payment service. I am sure you have seen the fees in your Activity log!
As well as the standard transaction fee, which will vary depending on your country, there is also a hidden fee that most people don't know about when you transfer from Paypal or Stripe (and maybe others) to your own local bank account.
Here's how it works. I am using a UK (GBP) to US (USD) example though the same principle applies between other countries.

Let's say you live in the UK and you have a client in the US who you have charged US1000 for a coaching program.
If a client sends you the US1000 using PayPal or Stripe, you are charged an initial fee based on the amount the client has sent.
But you then need to transfer from themit to your local bank account which will attract an extra hidden currency exchange expense even though the services have told you it will be free. The free is from them to you, not from you to your bank account.
Wherever possible I always suggest discussing your fees in the client's local currency. If you start talking about your own currency it is often difficult for them to equate the value and even to figure out how much to pay you. If you publish your fees, maybe also provide a link to a free currency converter they can use.
Here's how those real fees are hidden
Currency exchange rates fluctuate all the time. To determine how much you will receive in your local currency, the service transferring your money ideally uses what is called the mid-market rate.

This is a rate in that falls between the price that bankers are willing to pay or willing to buy a particular currency for at any one time.
You can read more about mid-market rate – all in plain English – right here on the Wise Website.  Unfortunately there are only a handful of online payment services that actually use the mid market rate and charge you a transparent fee. Wise is one of them.
Some services transfer the money at the lesser rate, meaning it costs you more. It may only be small amounts but they all add to reduce your actual income.
An Example Of Hidden Charges That Can Reduce Your Life Coaching Fee
Here is an example of how these hidden fees are created using a USD1,000 transfer to a UK bank account in Pound Sterling (GBP)
Note: These figures are at the time of writing and will change as the exchange rate changes. And, of course, there will be variations between other countries.
The mid-market exchange rate between the USD and the GBP was .747GBP. This means that for every $US1 you would have received a little over $.74pence.
Paypal, Stripe and the Banks don't charge you the mid-market rate. They make the transfer at a poorer rate based on the mid-market rate thus reducing the amount you can potentially receive.
This means that, using my example, if you had transferred your USD$1000 coaching fees from PayPal to your UK bank account, you would have received GBP692 from PayPal – an extra loss in addition to the currency exchange rate of nearly 5%
How You Can Safely Avoid These Hidden Fees
I avoid these hidden fees and currency transfers by using an excellent, safe international service called Wise (formerly Transferwise) for most of our international transactions.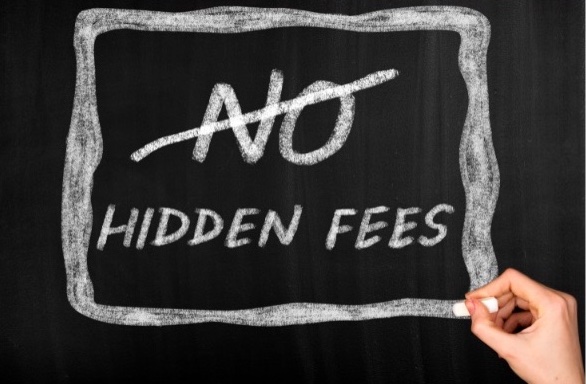 The Wise platform allows you to open and use an account in any currency you wish.
In the case of our example, you would choose to open an account in US$ and could then if it works for you, withdraw, pay bills or whatever from that account, in US$ with minimal or no extra fee. 
Or you can  transfer the US funds to your account in your local currency using the mid-market rate with an additional, clearly stated, fee.

Following the example above, you would have received GBP746 from your USD1000 if you had asked the client to pay into your Wise bank account.  This is a difference of GBP54 from using Paypal or other providers who do not use the mid market rate.
There are also no fees when you receive payments into your Wise account. This is because Wise has the facility for you to setup multiple accounts each receiving funds in the currency you do business in. 
You can even have a debit card that enables you to withdraw from an ATM.
GBP$54 may not seem a lot but when you add it up to multiple regular international transactions, sometimes bigger, it makes a massive difference.
Wise is an international banking service that has saved us hundreds, even thousands of dollars a year in fees. I recommend you investigate and consider it as a safe, secure option for your future international transactions. 
I hope this information has been of use to you in deciding how to get paid by international clients. Remember the figures I gave are for demonstration purposes at the time of writing. Do shop around and do your own research. And if you have any questions or comments please use my contact Wendy form.