How To Find Your Perfect Life Coach Mentor
Page Summary
When you are looking for a mentor for your life coaching it's important to find the right match. Read how life coach Liz Haeberlin from Kentucky, went about researching and finding her perfect life coach mentor as told to Life Coaching Professionally.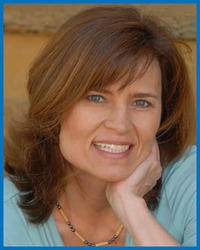 "Begin with the end in mind", was how I began my search for a mentor coach. 

First, I made a list of what I expected to get out of our coaching journey. I also wrote what qualifications I was looking for from the ideal candidate. For example, it was important to me to have someone who had built his/her own coaching practice from the ground up. In other words, I wanted someone who had already walked the path I was embarking on. 

Before I interviewed for a life coach mentor, I first wrote a list of all the reasons WHY I wanted a mentor coach and what areas and roles I was expecting her/him to play. Here is my list:
Why I wanted a life coach mentor:
1. To have the experience of being coached.
2. To become a better coach by seeing good coaching modelled, with positive, constructive feedback.
3. To gain practical business start-up advice.
4. To get feedback, and to have a place to bounce ideas.
During each interview I gauged each person's comfort level to my expectations. (Was she willing to coach the whole person or did she just want to stay in the business side? 

Last but not least, during the interview process I mainly looked for someone who provided a safe place for me to be totally honest and open. 
I interviewed four coaches and eliminated one because she had not started her own independent practice. The other two were eliminated because I did not feel comfortable with their styles enough to be totally open.
Here are the questions I asked:
1. Tell me about yourself, what is your background? What led you to coaching?
2. How long have you been coaching?
3. Tell me about your coaching practice?
4. How many people have you coached? Mentored?
5. How would you describe your coaching style?
6. Do YOU have a mentor coach?
7. What is your regular fee? What discounts do you offer for payment in advance?
Liz Haeberlin
Thank you Liz. These questions are so useful for any coach wanting to find a mentor that is just the right fit. Wendy
If you are  interesting in mentoring for building your practice and attracting clients., Cindy Schulson, of Marketing With Heart, is one of the most authentic, generous and best marketing authorities I know. She is second to none when it comes to helping coaches clarify their niche, create their message and market with authenticity and heart. 
Many visitors to this site have found joining her mentoring program is a wonderful way to get ongoing support in crafting your message and getting it heard. 
Discover more about Cindy and how to join her mentor program...