Start Achieving Goals With Ease, Fun And Certainty

Page Summary
On this page I'll show you how you can come to love goals - even if past failures have left you frustrated and shying away from setting them. You'll learn how to use some of the goal setting secrets and strategies for success in my book Be Your Own Goals Coach and be able to power forward with confidence.
"Be Your Own Goals Coach" Will Show You The Way to Success
Have you sometimes had problems reaching your goals, despite your initial excitement and  best attempts? You may have ended up frustrated, depressed and feeling a failure. 
The the good news is that with my own experiences and those had and with over 20 years of life coaching, I have had a unique opportunity to study and research the factors that make achieving goals and overcoming obstacles work for anyone. I have refined these into a failsafe goal planning system in my eBook Be Your Own Goals Coach.  

Can't wait to start achieving goals with a fresh new approach?
You'll discover how to:
Stop past failed goals and achieved goals you never recognised from holding you back
Choose and set strong and powerful goals
Design a personal success strategy to achieve the goal
The success secrets of team and partner goals
Prioritise, plan and get into effective action
Get inspired and stay motivated, even on hard days
Unstick stuck goals and get back on track
"Be Your Own Goals Coach" is a smart and unique goal setting guide compiled fromyears of experience helping clients reach their goals.
It includes a bonus chapter I especially wrote to help coaches use the principles to guide their clients to goal success. 

You can buy  it now to discover some of the key secrets that will make your goal setting experience easy, fun and successful. 

Wendy has outlined an easy, step-by-step approach to ensure goal planning success.  Especially valuable is the handy reference of solutions for those times when we fall off the path in our journey towards our goals.'
Christine McDougall, Founding President, International Coach Federation of Australasia.

 Zap those old failed and unacknowledged goals.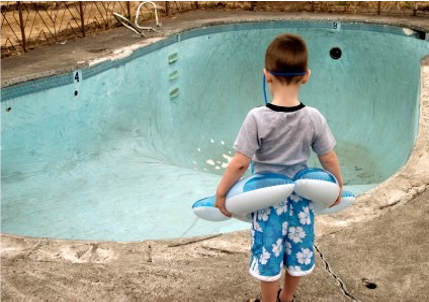 The experience of a failed goal can turn from excitement about achieving goals to a sense of failure, frustration and even depression.
So zapping that negative energy is a really important first step in the goal setting process. Old failed goals that you still feel bad about can drain your energy and make you cynical and reluctant about setting new goals.  
In Be Your Own Goals Coach I show you how to turn around those failed goals into positives and completed experiences.
Equally important and something that few realise, is that not identifying and acknowledging those goals you may have achieved can also hold you back from achieving future goals. Again, I show you how to put this right with an interesting life coaching goal example of how I worked with a client who was stuck, because of an unacknowledged achieved goal, to power forward again.
Wendy's points on forgiving past mistakes, SMARTEY goals, synergy, and facing saboteurs in meeting goals spoke to me deeply. I will be consulting this book as my blue-print for goal-setting: it got my creative juices flowing and didn't get me bogged down in the goal-setting process itself. Thank you Wendy for this powerful little book.'
Amazon verified purchaser:


More tips for achieving goals from Be Your Own Goals Coach
1.  Set SMART goals
Not really a secret but this classic and proven way of validating a goal is often overlooked and is so important. SMART goals are goals that are strong, specific, realistic, achievable and exciting with a time frame for achievement. With my version SMARTEY goals (guess what I have added in)  help you check out your goals in depth against the model in with lots of extra tips. With my explanations you'll really appreciate how this goal setting model can make such a difference to your success.  

2.  Owning  your goals - make sure they are YOUR goals

It's really easy to get caught up in some one else's goals or aspirations for you. So ask yourself:  "Is the goal I am setting is something I can really own want and find exciting for myself rather than a "should" or an "aught" that I haven't really thought through. It's about digging deep into the "why?" of the goal to make sure and I take this to a new level . 
And sometimes a goal is set by an employer or a team coach that is not your very own. I go into the importance of ownership of a group goal by every member and how to do this.
3.  Get rid of distractions and tolerations

Identify those things that take your time and energy and get in the way of your focus towards achieving your Life Coaching goal? They could be the first thing to correct. 
Things that may not be so obvious such as a poor work space, clutter, or out of date equipment - even a nail that sticks up through a floorboard. No, I'm not joking. In the book I quote a case study of how something just as simple as that was taking a client's attention and energy away from actions towards her goal.
4.  Have a success policy
This is about adapting your behaviours to becomes the person you need to be to achieve the goal.  How you will have to operate to DO what you need to do to HAVE that goal.  
What behaviours may you have to change or adopt?  As well as finding it valuable for your own goals, you'll learn some valuable information on how to coach this Be, DO HAVE model  with clients. 

5.  Unsticking stuck goals

 When the going gets tough and you feel like throwing it all away, it helps to realise this is part of the process.  One thing that really works is to reframe the challenges as an "adventure". Adventures are expected to have their ups and downs but they are also fun.

In Be Your Own Goals Coach there are lots more examples of how you might get off track on the way to achieving that goal and and what to do to power forward again. 

6.  Celebrate, Celebrate, Celebrate

Along the journey to achieving your goals there should be lots of acknowledgement and celebration. 
Don't wait until the goal is actually achieved, acknowledge yourself for all the steps you achieve along the way. 
Especially when the going gets tough, look back and acknowledge how far you have come and what you have already achieved.

And when the goal is finally in the bag, so as to speak, celebrate big time. Anchor that success with a celebratory dinner, a gift to yourself or whatever really helps you celebrate the milestone you have reached. 

Using "Be Your Own Goals Coach" In Your Coaching Practice
I originally wrote this as a self-help book, but as coaches we all know that things work better with the help of a good coach. 
So Whilst the principles for goal achievement in the book are pretty easy to follow, I've included an extra downloadable chapter on goals coaching for coaches to use with their clients.
This chapter goes deeper into some of the information from the life coaches perspective with guidance to help coach the client to get the best from the secrets. 
So there you have it, just a brief summary of just a few of the goal achieving and life skills tips in Be Your Own Goals Coach with a lot more on each than I have room for here, plus that bonus chapter to help you use the tips with your clients. I'm certain you will find it a great investment in your life coaching goals coaching -  not only to help your clients set and achieve their goals without the angst, but to teach them valuable life skills. 
'I love this book. Wendy has managed to capture the key elements of successful goal achievement - and to present them to us in a way that is easy to follow and works.
Suzi Dafnis, National General Manager, Her Business formerly Australian Businesswomen's Network
More help for goals coaching - A Vision and Goal Setting Toolkit
Taking your clients from where they are to where they want to be with goals coaching is an integral part of life coaching. I've checked out the processes in the Vision and Goal Setting Toolkit from the Coaching Tools Company and can recommend them to compliment the information and processes in my Be Your Own Coach book. 

The nine really helpful goal achieving aids include:
Annual Goal setting Workbook to h

elp clients set clear and meaningful annual goals

Monthly Vision worksheet to create and shape a vision for the next 3 months

Goals Motivator to uncover what drives your client towards a particular goal

Life Vision Exercise to help draw out the clients goals and values. 
You can see details of the full list of inclusions in the kit here:
Here's to your goal achieving success.!