Tips For Becoming A Great Team Building Coach
Becoming a skilled team building coach can take your coaching business to a to a new and profitable level. 
There are great opportunities for a team building coach in both business and personal coaching but you do need to have mastered some specific  skills to be successful.  So read on to find out what it's all about.

About Team Coaching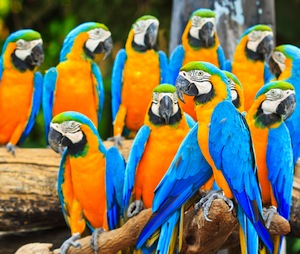 It's quite likely that a small business or corporate client who has benefited from working with you as in individual will ask you to help make his staff into a more cohesive team.  
Or a family member you have been helping with life coaching issues may decide that they would like you to work with the rest of the family so they can have better relationships  and communication.
It can sometimes be challenging for both the team building coach and the members of the team to go through the process of transforming from a group of disparate and even warring individuals into a harmonious efficient and productive unit.
I love Dr Bruce Tuckman's 1965 model of the progression of building an effective team – Forming, Storming, Norming and Performing. You can read in detail how this model works on Wikipedia.

Coaching teams can also be very active and involve fun team building games and exercises.  How people play games is often a reflection of how they will operate within a team.

This can alert individuals and the coach to their behaviours in stress situations and can also reveal valuable problem solving strategies. 
There are loads of  books on Amazon that list basic games that you can develop into your own model.I can recommend  Quick Team-Building Activities. as a good start.
Some life coaching schools offer add-on courses that specifically focus on working with teams and I would recommend you invest in one of these before you attempt working with a team. 
Setting And Achieving Team Goals
A vital thing to remember when helping a team set a goal for the whole team is that each member of the team needs  to "own" the goal. 
That is, they must see a benefit for themselves in achieving it as well as for the whole team.  
Make sure you get each member of the team to identify the personal benefit they will get from the team goal being achieved.
 It's recognising and acknowledging that this benefit will be their motivation to work on the goal with enthusiasm rather than boredom and resignation. Even if just one member of the team is not committed to the goal and can't see any personal benefit, it can sabotage the success of the goal. 
You'll also find more information on setting and facilitating group goals in my book Be Your Own Goals Coach which is a great goal setting template for coaches working with any sort of group from a business partnership to managing a sales team.
The Team Building Coach Should First Get To Know The Team
Coaching in team building skills often starts off with each person taking a personality or operating style profile the coach is accredited in such as Myers Briggs, Disc, LSI or , the one I have found particularly useful, the Kolbe™ Method.
There are literally hundreds of such profiles to choose from and you may already have a favourite. If not,  hunt around to find one out that is easy to interpret and understand and gives useful results. Becoming a certified affiliate of the profile can be an extra income stream.
The profile results will enable the you to help businesses and other organisations create teams with the right people in the right roles for optimum effectiveness.
One-on-onel coaching can be an up-sell of team coaching
Individuals in the team may need to be coached on the interpretation of the result any profile they take results so they understand how it affects them. 
Or it may be recommended that a particular team member could benefit from some individual coaching rather than in the group situation.

A certain amount of one-on-onel coaching to an indivudal may be provided and allowed for as part of the coaching package or quoted and charged for separately.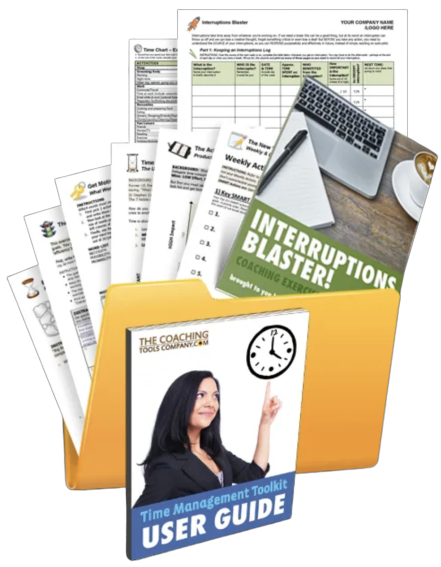 9 Products Included
Check out The Coaching Tools Company Time Management and Productivity Kit which has nine products including an Activity Tracker can be really useful when coaching business teams and helping members of the team manage their time better and more productively.
As well as finding it really useful for myself, my clients loved it as, rather rather than just answering random questions about where their time was going, the templates in the kit really gives them a reality on what takes up their time and how to make positive changes.
I hope these tips for a team building coach have been of value both to your coaching business and as something to use when working with clients who may need guidance in creating their best team.
  If you are still puzzling over how to choose your coaching speciality you can read more about choosing and marketing your coaching niche  including some great advice and free tools from expert Cindy Schulson.