Life Coaching Tips For Professional Coaches
These life coaching tips are derived from my 20+ years coaching.
They are not tips that you will always learn in most schools or certification programs. They will really help you get the best results for your clients and grow your practice. 

The tips were originally published in the Coaching Helping Coaches Face Book Forum in my regular Tuesday Tips.. Tips broadly fit into 3 categories with more being added each week. 
Life Coaching Tips That Your Training May Have Missed
Pick up the phone!
t may seem much easier, quicker (and less confronting) to handle a difficult situation by email, text or messenger than making a phone call.
Yet for sensitive communications it is usually not the best way. Written communication invariably lacks the tone and essence that comes with the spoken word, so is open to misinterpretation.
I admit I used to hide behind the written word when I found personal contact too confronting. What made me change my behaviour was an email altercation that went back and forth for weeks, with both of us getting more angry and frustrated and no conclusion being reached. Finally a simple if robust phone call solved the problem. 
Speaking physically allowed for quick questions and answers and, most importantly, preserved and strengthened the relationship.
So before you message and text on important or sensitive issues, do consider whether it would be better and more satisfactory to pick up the phone. You can always confirm any important conclusions or agreements in writing.
A Powerful Question To Ask Confused And Stressed Clients
Would you like a really powerful question to ask a client who was doing well  but turns up to their session confused and stressed.  A question that can quickly restore their confidence and get them back on track.
Try "when were you last Ok?" Then follow it up with "what or who happened?"  
So often, something that somebody said or did to your client, or an event that occurred, can send their energy spiralling down without their even realising what is happening. Something less obvious that CV19 for instance.

Just  helping them identify and acknowledge when they were last OK and what then happened can often be enough to pop them out of their stress and confusion and restore their energy and intention.

Of course you may have to do some more coach probing around the issue, especially if they have trouble spotting the trigger, but the main key is being able to help them identify when they were last doing well and what happened to change things. 

Why you need to learn to say "NO" graciously

Do you know how to refuse a request? Of course you do. NO is a simple word. But do you have trouble saying NO to the numerous requests that come your way and take your time away from those things and goals you really want to focus on?
Time to learn how to say NO and still keep relationships intact. It can be challenging at first but with intention and practice it will pay off towards being more in control of what you agree to and how you spend your time.

Here are a couple of tips on how to refuse a request elegantly and you'll find lots more at https://www.lifecoachingprofessionally.com/how-to-say-no.html   
"I'd love to help you, and I'm sure you'll understand I really have just too much on at the moment."  (who doesn't want to understand?)
"It doesn't work for me to do that  for you just now but can I suggest….. (suggest another solution or person)

I'm really busy just now, so can I get back to you. (This give you time to really consider rather than a knee-jerk and habitual yes.)
Tips To Help You Master Becoming An Online Life Coach
Are you comfortable about coaching online? The  current restrictions of the Corona Virus (Covid-19) pandemic has meant that those of you who have only ever done face to face coaching are now looking to master the skills of remote life coaching. 
If you have only ever coached when you are physically together with your clients your biggest challenge is maybe going to be changing your paradigm about how you can coach successfully by telephone, Skype or Zoom.  And conversely convincing prospective clients of the same thing.
To help you manage the transition, or help your clients manage the transition I've created a page about Becoming An Online Life Coach which will help you appreciate and talk about the benefits of coaching online (I've done it for years). I've also included tips on coaching by phone, mastering the technologies of Zoom and Skype and looking and sounding your best online. 
5 Steps To Help Your Life Coaching Clients Make The Best Decisions
How do YOU coach your clients to make a decision when they are flip-flopping from one possibility to another?
This is what I've found worked for myself and my clients when there is a dilemma about what to do.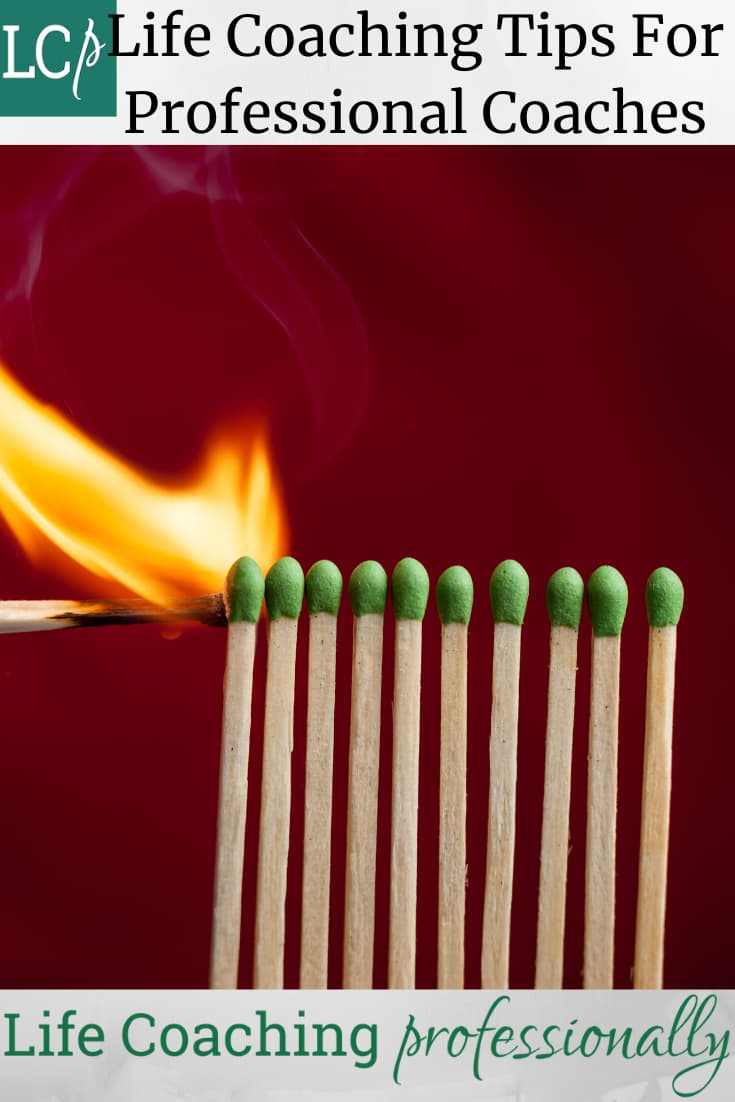 1. On a large sheet of paper, write the choice that has to be made at the top. It might be something like: "Should I Take Office Space For My Coaching?"



2. Now draw vertical columns down the page. One to be headed with each of the possibilities plus an extra one. Then a horizontal line through the middle of the page, dividing the columns in two halves.


3. Name the top of the extra left column "Advantages" and at the halfway line on the page "Disadvantages".


4. Give each of the columns a sub-heading related to the choices, i.e. "take space in an office hub" or "set up a proper home office". Even include "Do Nothing for now" as one of your options.


5. Then go through each possibility and fill in what you see the advantages and disadvantages of making that choice. You may even find more possibilities emerge as you do this process.

This really helps get a clearer picture of the possible consequence of each choice and makes it easier to decide on the path forward.

---
The Magic Of Silence
I've learned that one of the most important coaching skills to master is to know when to literally shut up.  Ask the powerful question and then just stop talking, keep quiet and let the silence create the space for the client to come up with an answer or a realisation.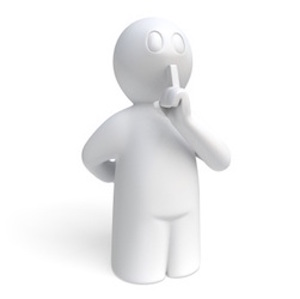 And, if after a lengthy silence, nothing is forthcoming the question "What's happening?" will often result in a thoughtful and useful answer. 
 I've also found saying "anything else?", or "what else" when the client has answered but you sense there is more (or even if you don't sense there is more) can bring forth a bunch of stuff that the client wants to say or has issues with but was hesitant about sharing.
---
The Value Of Using A Session Preparation Form 
We all have a favourite coaching tool and the Session Preparation Form is one of mine. It was one of the tools given to me in my coach training. What it does is help the client review what has happened for them since the last session and help the coach see what may need to be addressed.  It's a huge time saver too!.
I'd ask the client to email it to me preferably the day before their session so I would have time to review.
Here are the questions I used.  You can adapt them for your coaching. 
1. What have I accomplished since our last session. My wins big and little.
2. What I intended to do but didn't
3. What have I learned about myself and others
4. What challenges and problems do I need to address
5. I want to use this coaching session to.....
I'd send a template to the client in Word and get them to save it and fill in and return by email before each session.
Turn Those Challenges Into ADVENTURE!
I've found a great way to help client through a difficult or challenging time is to reframe the experience as an adventure. Adventures unlike challenges can be fun, even though they may involve fear, ups and downs and lots of learning as well as some great wins.
The first time I did this was with a client who wanted to change how she behaved around her family and to be more assertive. Once she saw it as an adventure in her growth, as well as a challenge her whole attitude changed and it became much easier for her to assert herself.
So if you are coaching any clients around the challenges of the Corona Virus, or some other challenge, and even for yourself, try and see it as an adventure rather than a difficulty to be overcome. 
---
What's Really Going On When A Client Wants A Career Change?
Sometimes when life coaching client comes to saying they want to change their whole career things may not be what they seem.  

With coaching it can turn out that they actually love their skill set and what they are good at but it's something about working environment that is not aligned with their needs and values that is causing them grief.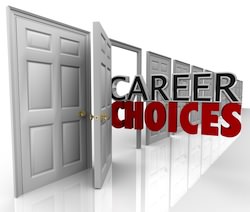 A way to check this out and help them get clear on what it is they actually need to change is this simple process:

Have the client identify, preferably writing it down, what they like about their current job/career – what works for them and what doesn't. Get them to think about everything from the actual tasks, to location, office set up, pay, the people they work with, prospects, etc. etc. 

It may turn out that they love what they actually do, or something similar, but something else is making them unhappy in their current position and that is what really needs to be addressed before they make a complete change.
And if it does turn out they need to change careers, they will have a much clearer idea of their best direction.

 You can see an actual case study on how this happened for a client of mine in the second example in these actual career coaching case studies 
---
Tips For Goal Setting For Coaching Clients
Creating Weight Loss Success Stories
This tip is about weight loss goals. Often when clients are deciding on their big career or business goals for a coaching session they slip in "and I could do with losing some weight".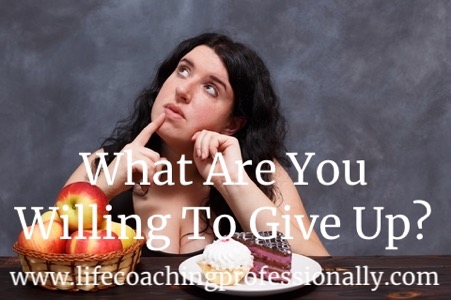 And if your coaching niche is health and fitness, then this scenario is almost a given.

But losing weight can be one of the hardest goals to achieve. There are so many insidious challenges your clients can face that get in the way. 
To make weight loss goals easier to achieve I've put together six little used tips specifically to support goals to lose weight. They will help you coach your clients to have the result they are looking for and you to have some weight loss success stories to brag about. https://www.lifecoachingprofessionally.com/weight-loss-success-stories.html
Make The Team "Own" The Company Goal
What do you think is the most important step when setting team or company goals.

For me it's about more than company values, the mission, the outcome and the time frame, rah rah, etc. It's about really enrolling the employees in the company goal so they can own it for themselves

I've found that the way to do this is to make sure that each person involved has a personal benefit or goal that they will achieve if the team or company goal is reached.  

So when working with such a group the coaching should include helping each person in the group identify a "what's in it for me?" reason.
Because if a person cannot see the benefit in achieving a goal, whether it is their own or that of their employer, they won't wholeheartedly own it and be seriously motivated towards achievement. And, as we all know, just one person who is not enrolled in a goal can sabotage the whole show. Check out some more of my tips on goal planning and achievement.
---
Tips For Marketing Your Life Coaching Practice
Don't let poor computer positioning ruin your online presentation
Do you like looking up people's noses?  I doubt it. But this is just what happened to me recently when I was watching a panel show on TV where, because of CV19,  all the participants were online rather than being in the studio. 
Because of the way one of the panel member had positioned her laptop on her desk or table, every time the camera was on her I found myself looking up her rather large nostrils. Not a good look and it really distracted me from were the interesting comments she was making. 

So do take the time to test the position of the camera on your mobile or laptop when you are on a Zoom call with colleagues or clients to make sure you are seen as you want to be seen and don't have people looking up your nose. 
And if you are doing a presentation online rather than in person you should check out my article on becoming a motivational speaker where I have added a section to help your audience get the best and most engaging experience.

14 Website mistakes to avoid 
What mistakes do you wish you hadn't made when creating your coaching website?
Hindsight is 20/20 vision and looking back on how you went about it and what you now would do differently is no exception. 

So this tip is about website mistakes you can avoid making so you don't end up with a lot of 'I should've" or I"could've" or "I've now got to's" to make your website work as you want it to attract clients.
And  if you are just about to embark on the website journey, or even if you have a website that you know could be doing it's job better, get familiar with these 14 Common Website Mistakes.  
Also be sure to read a sad and true case study of a website disaster that could easily have been avoided. 
How To Use Your Personal Face Book Profile As A Marketing Tool
What do prospective clients see when the click on your FB profile?  Is it information about you and your coaching practice, or is it a lot of irrelevant chat.  This tip came to me after listening to Cindy Schulson's  brilliant 3 Ways To Get Clients Online webinar, and a comment made by host Emma Elsey..

As a moderator for the Coaches Helping Coaches  forum, I regularly clicks on members profiles to see who they are and what they do as coaches. I get frustrated when all I see is posts and pics about their partner, their kids and their pet and/or what might inspire them.  What I want to know, and I think other people who check out your profile often want to know, is how do you relate to me in a coaching context.

Often the space where they can post an intro is blank. So do take a few moments to fill this intro in with a few words about what you do professionally and a link either to your website, blog, LinkedIn, or your Facebook business page and don't miss this important marketing opportunity. You can see how I have done it on my personal face book page (which I rarely use) here: 
How To Get Coaching Work Through Coaching Providers
It's a constant question on life coaching forums. How do I get clients?
So for those coaches (and there are many) who have a challenge successfully marketing themselves, one solution is to take advantage of someone else's marketing expertise.
This can be done by getting on the books of a company that provides coaching services to businesses and organisations who choose to outsource their coaching needs rather than use internal coaches. 
And, on a smaller scale, some entrepreneurial individual coaches leverage their coaching by creating a website that promotes other coaches under their brand - either for free or a fee or commission.
So how do you go about getting listed with them? Read this page which explains how the system works and tips on making sure you get a good deal.  https://www.lifecoachingprofessionally.com/coaching-providers.html
Tips For Presenting To An Online Audience?
I've always found one of the best ways to attract committed clients is to get over any fear of public speaking and deliver a lively informational and motivational presentation around your coaching specialty. 

Given that live presentations may not be possible for the time being because of CV19, I've added a section about presenting using an online platform in How To Become a Motivational Speaker.

This article has all the low down to support you to feel confident about presenting whether you have a face to face or online audience  and even overcoming any fears about public speaking. Check it out and let me know what you think.

When Should You Accept An Invitation To Guest Blog?
 Yes, guest blogging can be a great way to raise your profile but you need to be selective as to when you say yes. Unfortunately, however flattering it is to be asked to contribute, sometime it will just be a waste of your time and energy.
Here are three things to check before you say yes, so your contribution works in your favour.
1.  Check out the host blog

Is it somewhere you would like to see your name as a professional coach?  Is the design and focus likely to bring you visitors to your site?  Are the existing posts constructive?

2. How many subscribers does the host blog have?

 For your guest blog to be seen and have any benefit for you, there need to be at least a few hundred followers. Unless you are really keen to be on a new blog because of its quality and relevance, contributing could be a waste of effort and time. 

3. Be Original

Make your contribution original. If it is an article you have already used, rewrite it and give it a new title, so it is not an absolute copy. Material that is substantially the same as something you have already published will not do well with the search engines

You'll find lots more on guest blogging and commenting and also some great tips on the checks you should make before allowing someone to guest blog for YOU here:

---
Regularly Check Your Website For Broken Links
This tip, I'm ashamed to say, comes for my own discovery that on one of the pages on this site four of the links weren't working at all or going to the wrong place. Not a good look!
I don't know about you, but If I go to a site where a link is not working I might, if I'm feeling charitable, let the owner of the site know. But often can't be bothered and just leave the site and move on. So even if I was interested in what the site offered, I'm lost as a customer/client.
So I do thoroughly recommend to all your website and blog owners out there, please check your links regularly to make sure they are working and linking to where you want them to. Then you don't run the risk of annoying and possibly losing prospective clients who visit you online.

It's easy to do, just bookmark Broken Link Check (https://www.brokenlinkcheck.com) enter your website address and it will come up with a complete list of any links on your site that are broken. 
Here are some more vital tips to make sure your life coaching website "works" for you.
---
Using A Book About Your Life Coaching As A Marketing Tool
Do you have a book inside you about your coaching niche just waiting to burst out. A book can be a fabulous way to be recognised as an expert.
And In these days of social isolation, (at time of writing) it could be just the time to have the time to start turning that dream of being an author into a real goal.
But where to start? Writing a book can be a bit overwhelming but as with all goals, it's getting clarity and then small steps. 
So here are just three steps to help you make a star and you'll find lots more information and tips on writing and publishing your book here.
1. Before you even start - set a firm goal

This is one of the most essential steps to turn your dream of becoming an author so set a powerful goal that inspires you and has a provisional completion date 

2. Do Your Research


Ask yourself who specifically will my book help. Is there some new information or a different perspective on your coaching you want to put out there?
If there is no real point of difference in your book compared with what is already available in a crowded marketplace, (check out Amazon and your local book store) You may need to come up with a unique angle or title.
3. Break the content down

If you don't know where to start, write down the subjects that you are going to cover and use these as working chapter headings. Underneath each heading, bullet point what you need to cover and then enlarge on each point.